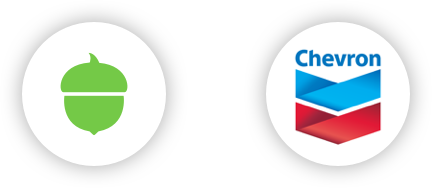 Invest in your future just by going about your day
When you join Acorns, you can link your credit and debit cards to your account and get $0.25 invested in your future when you spend at least $20 at a Chevron or Texaco station.
Sign up for Acorns
Already an Acorns subscriber?
Log in and double-check that your cards are linked so you can earn bonus investments.
Log in