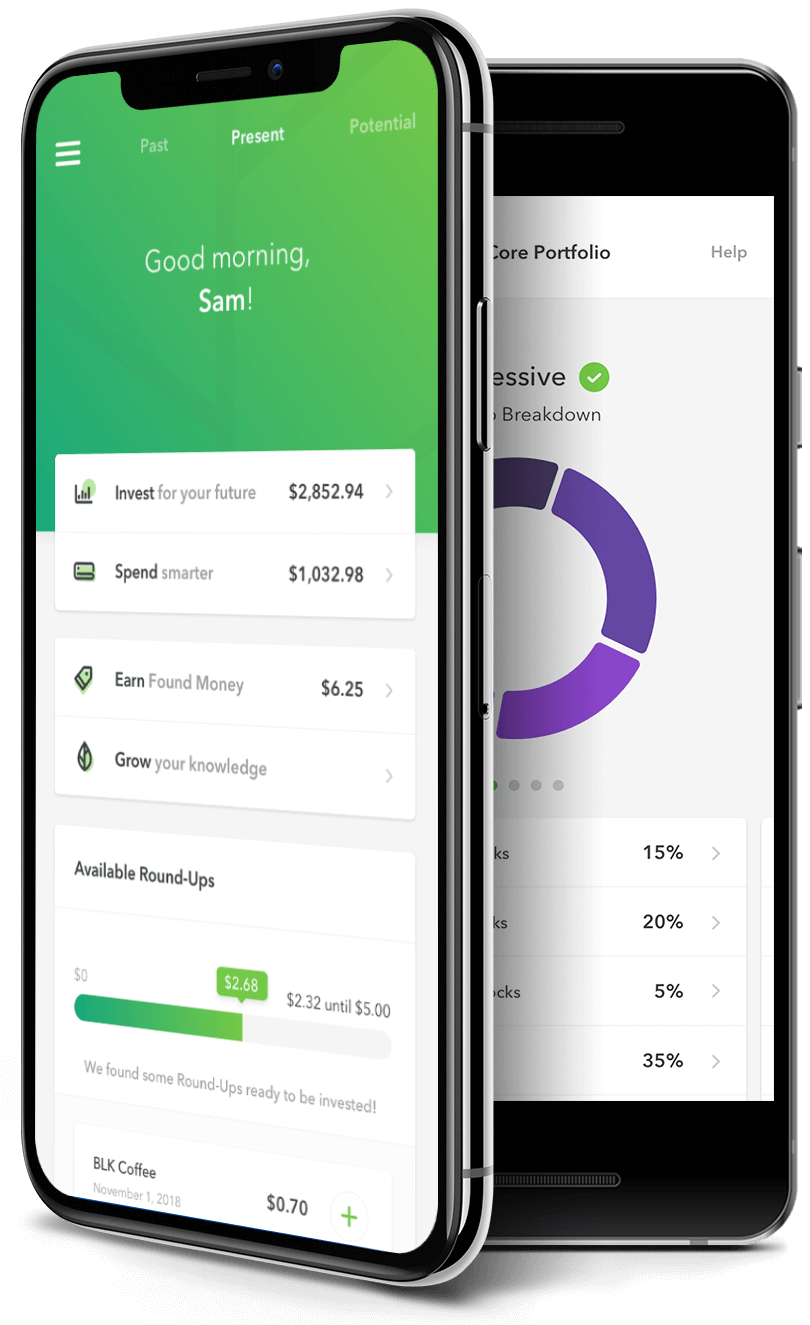 What is Acorns:
With more than 5 million investment accounts opened and over $1 billion under management — most in spare change — Acorns is the nation's leading financial wellness system.
Backed by top global investors and innovators like BlackRock, PayPal and CNBC, we're on a mission to look after the financial best interests of the up-and-coming.
From acorns mighty oaks do grow. Join more than 5 million Acorns investment accounts and grow your oak!