Step One
Scroll to the bottom of this screen to view all steps, then tap the highlighted icon from the image below.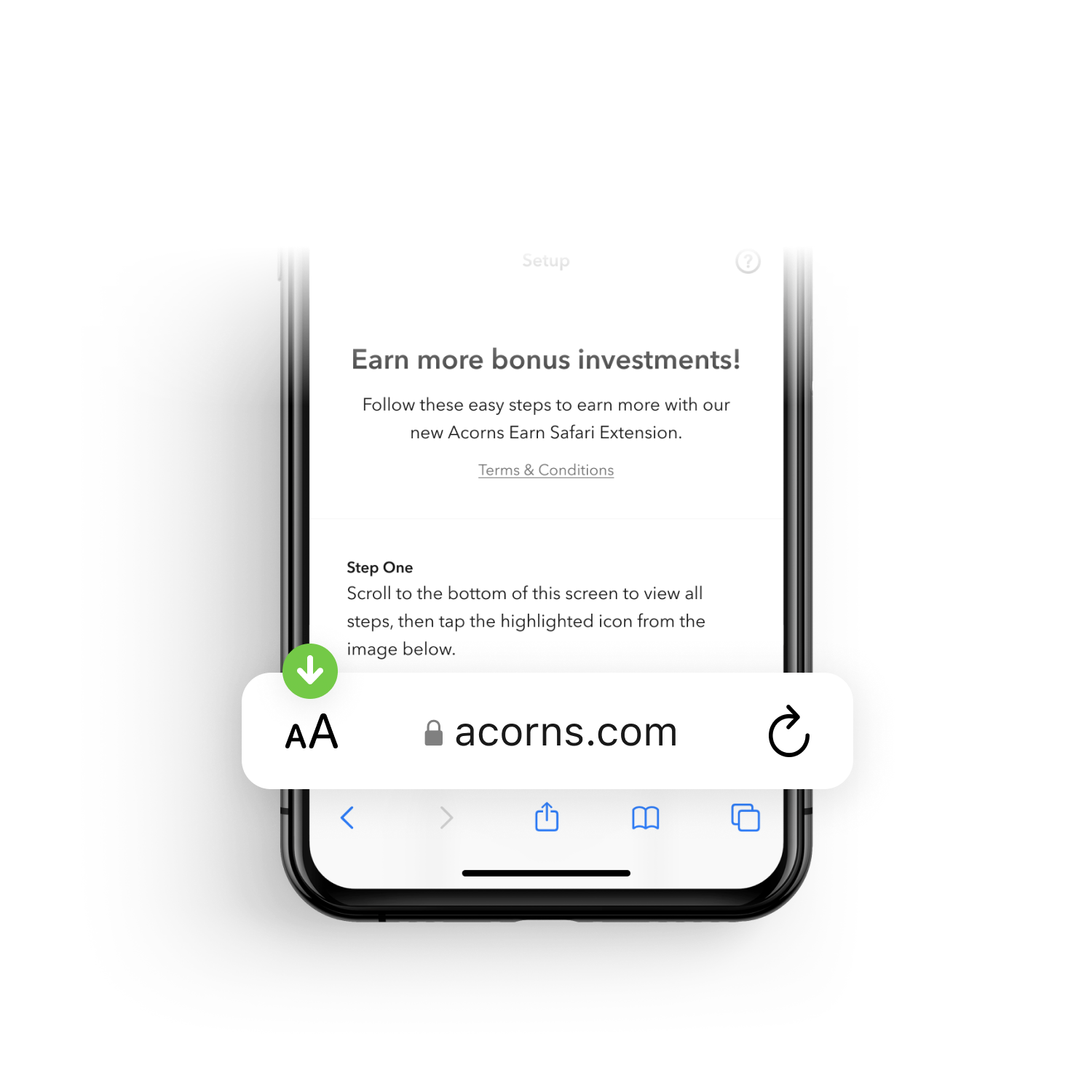 Step Two
Select "Manage Extensions."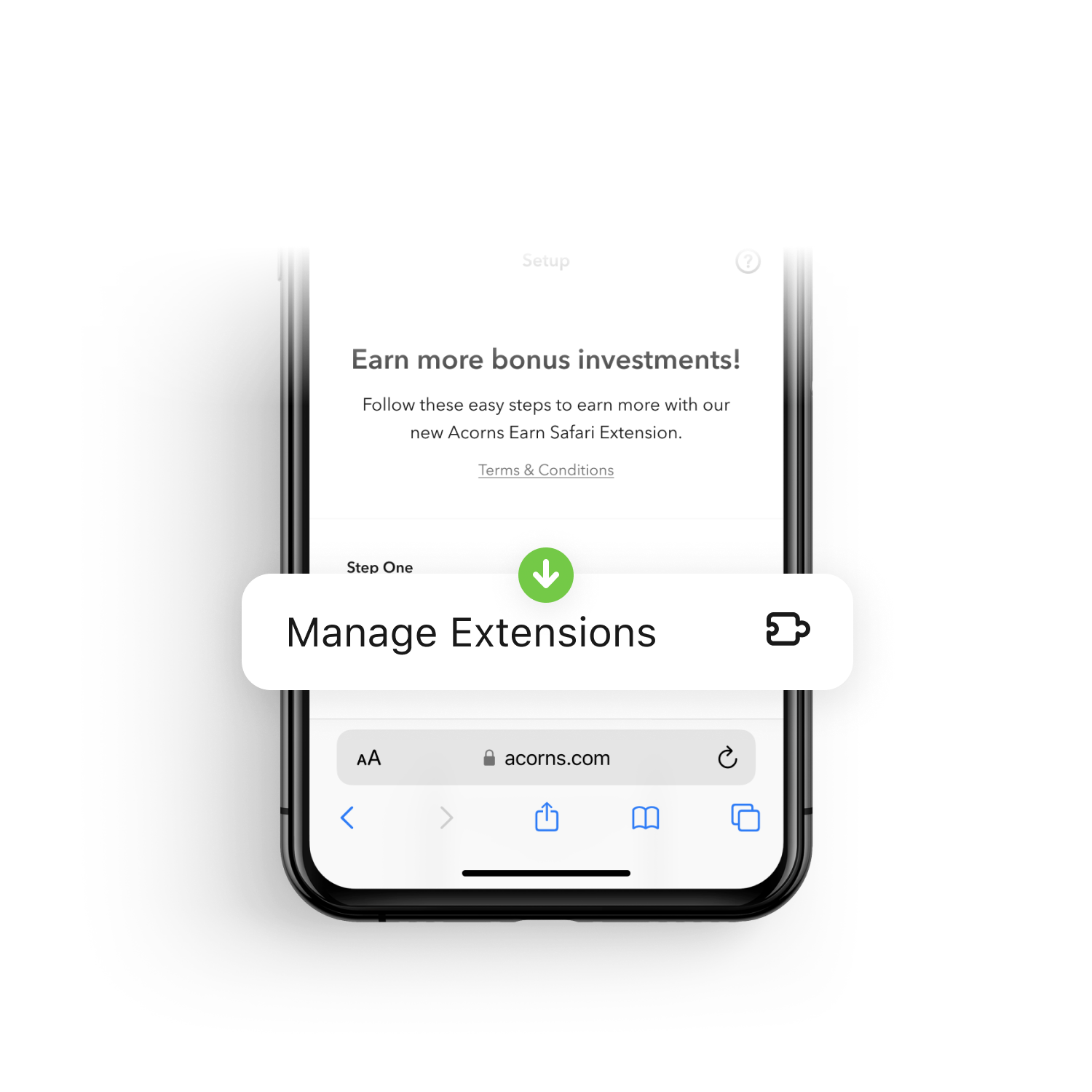 Step Three
Find Acorns and toggle it to "on." You can toggle this "off" any time.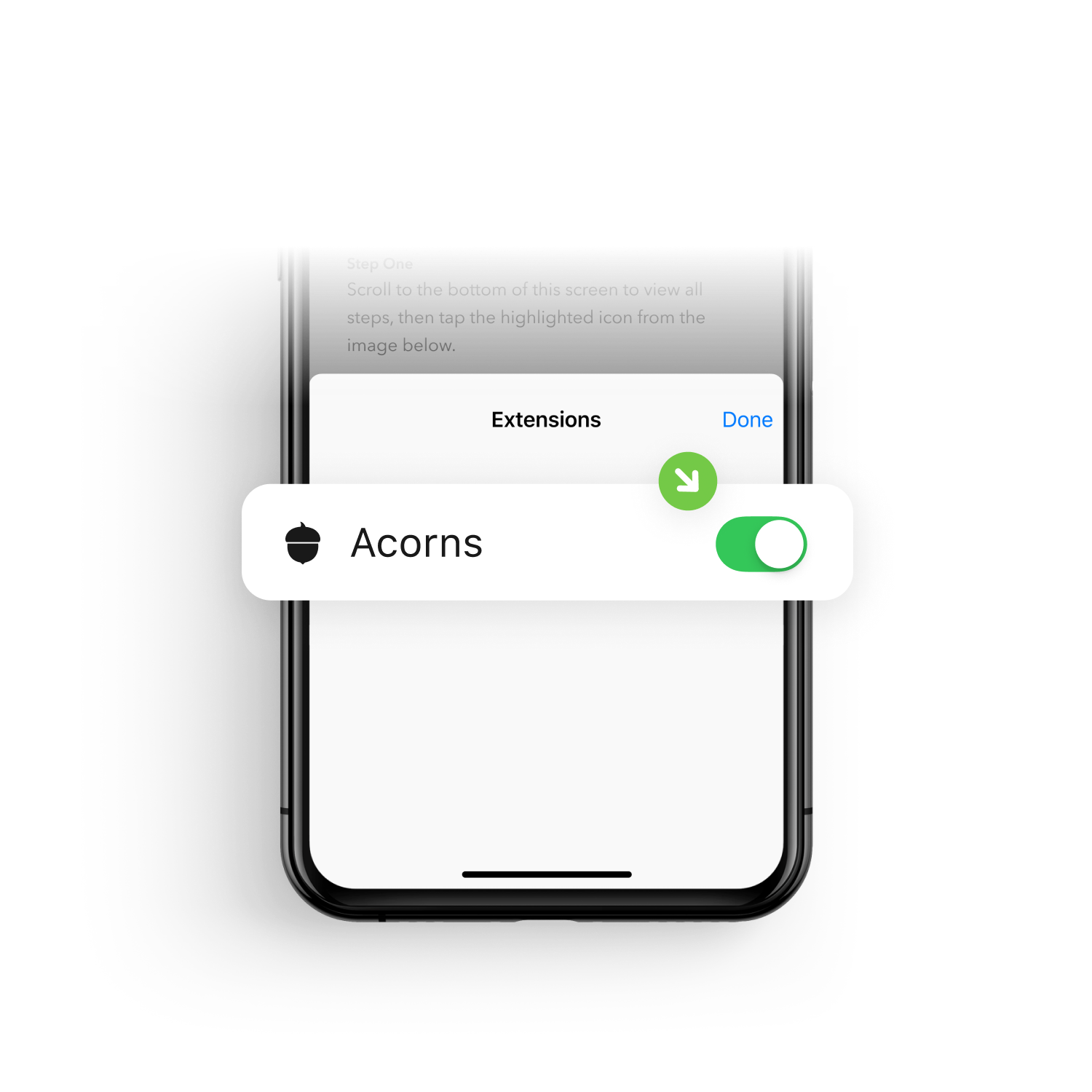 Step Four
After tapping "Done", you will be taken back to the menu. Select "Acorns".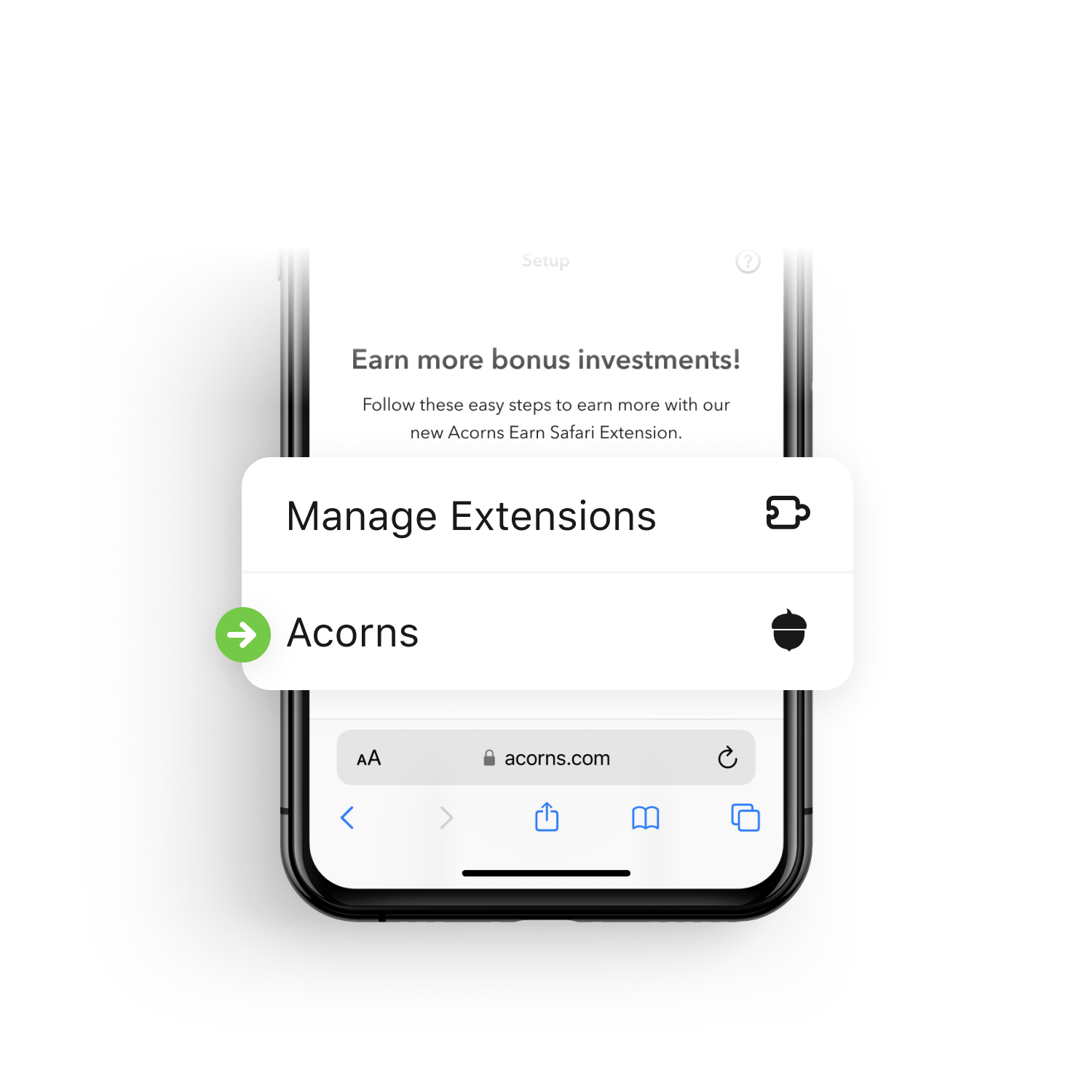 Step Five
When prompted, tap "Always Allow," then tap, "Always Allow on Every Website." If you do not, you will miss your offers.