Back to Money Basics
Side Gigs
What Are the Best-Paying Side Gigs That Don't Take Long to Ramp Up?
Almost half of U.S. workers have a side gig—meaning work outside of their regular job. The reasons why people are picking up those side hustles are different from one person to the next: whether they want more disposable income, need more money to cover expenses, are trying to pay off debt, or build up savings.
With the proliferation of the gig economy and a bounty of platforms that connect giggers with work, there are plenty of ways to earn an extra buck. Ahead, we've compiled some side jobs that pay well to get you on the path to achieving your money goals. Of course, with any job it's important to research the platform or company you're gigging with—and know your rights as an independent worker.
Dog walking, sitting, and boarding
If you love furry friends, you can sign up to be a dog walker, sitter, or boarder through a host of services (a few popular ones are Rover, Wag!, Barkly, and PetBacker, but you can also search for locally owned pet care services in your area). The onboarding process is different for every service, but can be as simple as completing an application and passing a harness and collar test, and then you're ready to go. You set your rates, your availability, and the kinds of dogs your comfortable with, and there's little overhead: You just need an Android or iOS smartphone to book jobs.
An adjacent and nice-paying gig: If you have a nice-sized backyard, you can rent your outdoor space as a dog play area to pet owners through Sniffspot. According to Sniffspot's website, some hosts are earning more than $1,000 a month.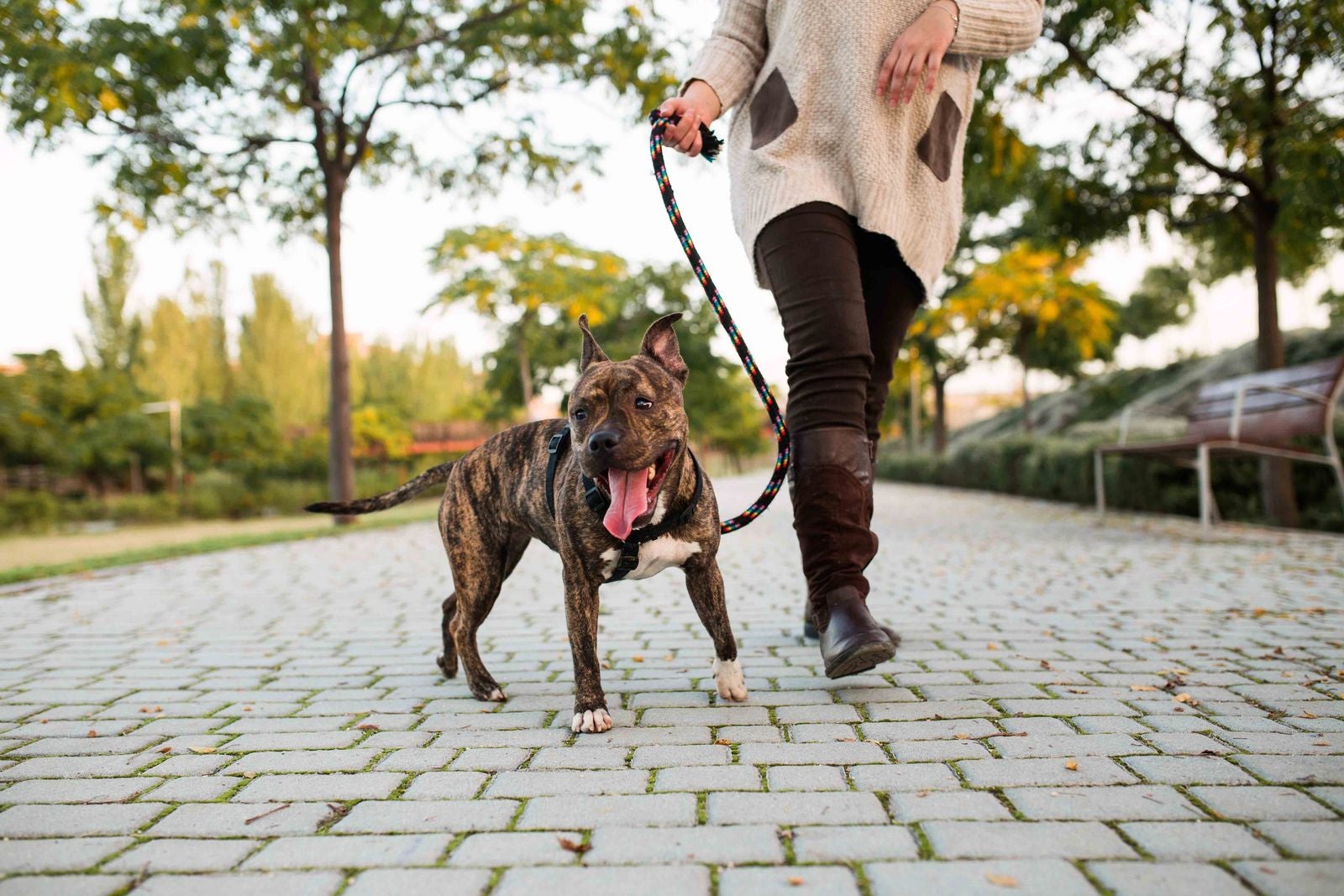 Earnings:
With pet care the more services you offer, the more you'll make. Depending on how many dogs you walk at once, the length of the walk, and your location, your earnings can certainly add up; HomeGuide reports an average cost of $20 to $30 per 30-minute walk, and $30 to $60 per hour-long walk (keep in mind that some services take a percentage, so you might want to set a higher rate to take home more).
Pet-sitting (where you may go to an owner's home), day care (where an owner may drop off their pet at your place for the day), and boarding (where you host a pet in your home for a number of days) rates are typically $15-35 on average but with a few clients under your belt you can charge much more. Sitters and borders on Rover can earn an average of $1,000 per month or more.
Moving stuff
If you're willing to help a stranger move anything from their entire apartment to donation pick-up and drop-offs, you can earn some nice side money. On-demand moving services like Dolly, Phlatbed, Buddytruk, Bellhop, and Lugg operate in cities across the country, but you can also search for local moving businesses if that's your preferred route.
Keep in mind many of these services require you to have a truck or car for the moving (Bellhop and Lugg don't), a smartphone, and to be able to lift heavier items. Think 75-100 pounds. Onboarding processes vary, but typically include an application, background check, and orientation. Again, with most of these platforms you can set your rates and schedule.
Earnings:
Dolly says their top helpers can "routinely make over $1,000 a week," and movers can expect to make about $30 an hour plus tips. Lugg reports movers can earn up to $2,500 a week. Hourly mover rates vary, but range from about $15 to $30 an hour or more (movers with trucks can earn more per hour on some platforms).
Professional organizing
You may not be at a Marie Kondo level, but if you're hyper-organized and enjoy decluttering as a hobby you can turn it into a well-paying side job. There's no specific training to become a professional organizer though you can take courses and webinars and even get certified through The Board of Certification for Professional Organizers to cement your credibility. Look for jobs through local professional organizing companies (which may require you to have previous related work experience) or register to post your services on sites like TaskRabbit and Thumbtack (Craigslist could also work).
Earnings:
Pay depends on the size of a project and time spent on it, but you can set your own rates. CostHelper.com reports professional organizer rates between $30 and $80 per hour, but considering your area and jobs under your belt, rates could be much higher.
Online tutoring
From homework help to test prep to teaching English, there are a host of teaching-adjacent side jobs that can be done from the comfort of your own home. Not all places require you to have an education degree to tutor. But you can expect an application process and to fill out a profile that details the subject(s) in which you specialize.
Earnings:
Tutors with solid relevant experience can charge $45-$80 per hour, according to Care.com. Tutors.com says online tutoring jobs typically pay around $30 an hour, and can increase to $50-$60 an hour for advanced subjects such as SAT prep or calculus. If you're interested in teaching English to kids in countries outside of the U.S. you can earn up to $22 an hour on VIPKid, and some teachers are said to be earning over $1,000 a month (you need at least a bachelor's degree for that service and you should also have an up-to-date computer with a camera for any online tutoring job).
Household help and tasks
Get paid to help people out with cumbersome home tasks like mounting photos and TVs, assembling furniture, installing holiday lighting, repairs, organizing, and yard work. A few popular platforms like TaskRabbit, Handy, Thumbtack, and Porch offer a variety of services. And it's not just people at home who need assistance: Even businesses are looking for fast and easy help, and they're willing to pay (like earning $70 an hour for folding T-shirts for a start-up's event). Most require an application, background check, and orientation to get on board.
Once you're all set up and ready to help out, you'll need to identify your preferred skill areas, set your rates, and availability. Depending on the tasks you take on, you may need to invest in tools or cleaning supplies, but overhead is low.
Earnings:
Varies by task, but some TaskRabbit giggers have reported making $500 to $750 a week, to up to $2,000 a week or more. According to Indeed, the average salary for a "handyman" through Handy is $29 an hour. Keep in mind most of these platforms take a percentage of your earnings.
Bookkeeping
As a bookkeeper you can help businesses keep track of and organize financial records. Tasks could include reconciling accounts, handling payroll, and producing reports like balance sheets and income statements. In this gig you should be comfortable crunching numbers and working with spreadsheets or bookkeeping software the businesses uses, like QuickBooks Online. You don't need to be a Certified Public Accountant (CPA) to land a bookkeeping job, but you may need previous experience and a bachelor's degree. You can also get certified through the American Institute of Professional Bookkeepers or take free credible online courses. Find bookkeeping jobs on various job search sites, and through freelance sites like Upwork and Fiverr.
Earnings:
The Bureau of Labor Statistics says the average bookkeeper hourly rate is a little more than $19 an hour, while Salary.com reports the typical range is between $18 and $23 an hour. On the much higher end, Ben Robinson, a CPA who started the free course learntobeabookeeper.com, suggests bookkeepers to charge $60 an hour.
Resume writing
If you're good at crafting killer resumes, you can help job seekers perfect those one-sheets for cash. In this kind of gig, you may do anything from rewriting to synthesizing work experience to helping a client decide what to omit and keep to make their CV stand out from the pack. It helps to focus by area of expertise (if you have experience in journalism, for example, working with clients who are seeking media jobs, and so on). With resume writing, there's more of a ramp-up to getting work. Word-of-mouth referrals help (here's a great article on how to get started generating clientele and optional training), but with some time investment the payoff can be lucrative.
Earnings:
Depending on training and expertise, resume writers charge between $50 to $500 per resume, according to Freelancewriting.com. ZipRecruiter says the average national salary for an online part-time resume writer is over $52,000 a year. Pro tip: Start by working with friends and family, and create a free website where you post their reviews and testimonials to gain more clients.
Event catering
If you don't mind sacrificing your weekends or weeknights to work weddings and events as staff for a caterer, it's a good way to supplement your income. And if you have previous food service experience, that helps too. Catering positions can include waitstaff, barbacks, and food runners. These jobs can often come through word of mouth, but you can go through companies and also find gigs on job search sites. Keep in mind some companies require you to be on call and have a flexible schedule.
Earnings:
How much you can make depends on the employer, city, and the area in which you're catering (more affluent areas or companies that do VIP events may be me more lucrative). Glassdoor shows server rates anywhere from $9 an hour on the lower end to $24 on the higher end, and even higher rates showing up on Indeed. Tips can also come into play on top of hourly rates, but those are variable.
Mystery shopping
You can get paid by companies to pose as a customer, shop, and gather data for them to improve shopping experiences—on everything from the cleanliness of a store to employee interactions. With mystery shopping, you should do some vetting: Avoid mystery shopping companies that prompt you to pay to join. And you can check if the company is a member of the Mystery Shopping Professionals Association (yes, this association exists). Most companies require a basic application to get approved (here's a good list).
Earnings:
Personal finance site The Penny Hoarder reports rates of $8 to $25 per mystery shop, plus reimbursement for purchases. Keep in mind some jobs may just be testing a meal or service and getting reimbursed, so the potential to earn is not as guaranteed as with other gigs. But overall, it's a low-risk gig to try and you'll likely have fun doing it.
Virtual assisting
There are all kinds of virtual assistant jobs out there, from helping business owners or individuals with basic administrative work to marketing or project management. If this side gig is of interest, you can look for jobs that have varying lengths and rates on websites like Upwork, Remote.co, and Fiverr (among many other places). Some of these platforms require an application or a profile to fill out and get approved before being able to book jobs on the site (and of course it's up to the client who has final say). You'll want to create a website that details your skills and services. There are plenty of sources out there with advice on how to start a VA side gig and how to set your rates (by hour, project, package, etc).
Earnings:
It varies per client and your experience, but VA work can generate nice side income. Upwork reports various VA rates as high as $50-plus an hour, and a range of rates are posted on Indeed.
Keep in mind about side gigs
With gig platforms and apps, while the onboarding process can be quick there may be many applicants vying for work. Looking for multiple pathways to that gig is smart. Also, the volume of work you get could be dependent on demand (for example, number of dog owners requesting walks in a given week or mystery shops available).
When choosing any side job, a word of advice: Don't take on something that's going to become an unnecessary stressor in your life. Finding the right gig that fits your lifestyle and is something you enjoy will make the added income so much more worth it.
This article contains the current opinions of the author, but not necessarily those of Acorns. Such opinions are subject to change without notice. This article has been distributed for educational purposes only and should not be considered as investment advice or a recommendation of any particular security, strategy or investment product. Information contained herein has been obtained from sources believed to be reliable, but not guaranteed.