Back to Money Basics
Insurance
What Is Pet Insurance and Do I Need It For My Pet?
You probably have health insurance for yourself. But what about the four-legged members of your family, should they fall ill?
Only an estimated 1 to 2 percent of the nation's 90 million pet dogs and 94 million pet cats are insured, the New York Times reports. While awareness of pet insurance and participation is low stateside, pet insurance has caught on more abroad. An estimated 90 percent of dogs are insured in Sweden, which beat the U.S. to the pet insurance market by more than 50 years.
Considering that routine medical care for the average American pet is around $200, according to the American Society for Prevention of Cruelty to Animals, you might write off pet insurance as an unnecessary expense. But an unexpected medical expense could be more than 10 (or even 100) times that. That's where pet insurance can come in handy.
What Is Pet Insurance?
As with health insurance, pet insurance can help decrease the financial burden of medical treatment after you hit a minimum spending threshold called a deductible. You pay a monthly premium to your insurer to maintain coverage.
But pet insurance differs from human health insurance in a few important ways:
Most policies don't cover preventive and routine care or pre-existing conditions.

You front costs and are reimbursed by your insurance.

You generally aren't limited to coverage in a certain network.
What Does Pet Insurance Cover?
Although there isn't a standard policy set up across pet insurers, most coverage focuses on accidents or unexpected medical events, like cancer, which affects roughly half of dogs over the age of 10, according to the American Veterinary Medicine Association.
Most pet insurance does not cover routine checkups and surgeries, like spaying or neutering. Some policies may allow you to add this on as a supplement for an extra cost. Most pet insurance policies also do not cover pre-existing conditions, meaning if your pet is already sick, you may be stuck paying out of pocket regardless.
How Does Pet Insurance Work?
Unlike human health insurance, most pet insurance is reimbursement-based. This means your vet will bill you, not your insurance directly. After you pay, you'll send receipts to your insurer for any refund you're eligible for after you meet your per-incident or per-year deductible. (Check potential policies to see if your deductible is annual or based on visit.)
While that may sound like a bit of a hassle (and can involve you fronting thousands of dollars), there is a silver lining.
Because of this, most pet insurance policies don't come with network restrictions. Since the burden of filing paperwork is on you (not your vet), pet policies generally don't have network restrictions. That means you and your furry companions can continue seeing whichever providers you want.
You should also keep in mind that most pet insurance policies do not offer complete reimbursement, even once you've met your deductible. Most policies reimburse you for 70 to 90 percent of costs, according to PolicyGenius.
How Much Does Pet Insurance Cost?
According to the North American Pet Health Insurance Association, monthly premiums for plans that cover accidents and illness average $44.08 for dogs and $29.54 for cats.
That said, individual premiums will vary based on coverage type, deductible amount and even the breed of your pet. Accident-only coverage is generally much cheaper, running about $15 a month, because it doesn't cover illness treatment of any kind. Your policy may also cost more than average if you select add-ons, like for routine care. In addition, some insurers may charge higher rates for breeds with histories of medical issues.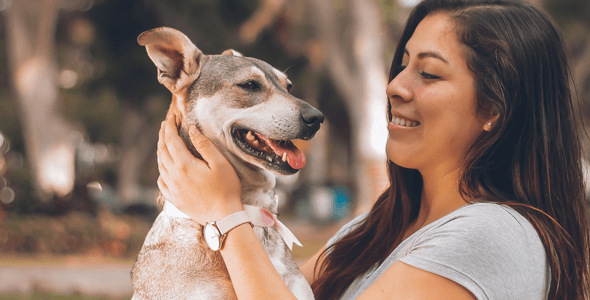 How Do I Know If Pet Insurance Is Right for Me?
Like human health insurance, pet insurance is a bit of a gamble. Sure, it may not seem worth the money if you stay healthy and never need medical care. The average cost of a dog policy with accident and illness coverage could exceed routine care by more than $300 a year.
But one surprise injury or unexpected diagnosis could make it a valuable investment. Chemotherapy for dogs, for example, may run up to $5,000, according to PetMD. So, in the event of a serious illness, having insurance could pay off.
Anything Else I Should Know?
Pet insurance is becoming an increasingly popular company perk. More than 10 percent of employers report offering pet insurance as an employee benefit in 2018, almost double the amount who did in 2014. Check with your HR department before signing up for a policy of your own.
If you opt not to get pet insurance of any kind, make sure you are budgeting for your pet's current and future care. Consider setting up a separate savings account for pet-related medical expenses (think of it as an FSA for your furry friend) and aim to transfer at least $200 a year (about $17 a month) to cover their care.
If you do opt to get insurance, remember that pet insurance policies vary in terms of coverage, premiums and deductibles. So be sure to research options to determine the best choice for you, your pet and your budget.