Back to Money Basics
Insurance
What Types of Insurance Are Available?
When it comes to insurance, there's really no one-size-fits-all model. Your unique financial situation and obligations determine the specific policies you need to protect yourself and the people and items you love.
Considering the average American with health insurance, homeowners insurance, life insurance and auto insurance spends almost $10,000 a year on insurance costs alone, it's understandable that you might want to evaluate the types of coverage you need most.
Here are the nine major types of insurance and how to determine if they're right for you.
Should I get health insurance?
Short answer: Probably.
Long answer: U.S. citizens are no longer required to have a minimum health insurance policy or face a federal fee called the "Individual Shared Responsibility Payment" if they opt out of getting coverage. That said, some states may still require residents to have a minimum health insurance policy, so check your state's laws for 2020.
And keep in mind that just because you may get away with not having health insurance doesn't mean you should. Healthcare costs can be significant, especially if you get seriously injured or ill. Two-thirds of bankruptcy cases result from unexpected medical costs, according to a report published by the American Journal of Public Health. Health insurance can help keep those costs down.
The average health insurance premium for individual coverage was $5,280 in 2018, according to eHealth research. That is slightly less than the average $5,641 per-person claims payments, according to the Health Care Cost Institute (which looked at health claims data from 2013 through 2017 for Americans under 65 with employer-sponsored insurance).
While those numbers may seem roughly equal, remember that employers often cover most of employees' health insurance premiums. And catastrophic illness or injury could cost several times the average per-person claims payout. The cost for cancer treatment, for example, can exceed $150,000, and the average health insurance deductible is just over $4,000. With a health insurance policy, most or all of the expenses beyond your deductible—or the amount you have to pay before you insurance kicks in—may be covered, saving you potentially tens of thousands of dollars.
Do I need vision insurance?
It depends. Most adults will need vision correction at some point. But those with perfect vision and no family history of eye problems may come out ahead paying out of pocket as necessary. People in their 20s and 30s without vision problems, for example, may only need to see an optometrist every five to 10 years, according to the Mayo Clinic. If that's you, you could save money by just paying for it yourself when you need a check up.
If you're someone with a history of personal or family eye issues, though, you may benefit from vision insurance. If you don't have access to a plan through work, you may be able to find a private plan for less than $20 a month, according to Nerdwallet. In addition to covering most or all of the cost of your routine vision exams, vision insurance can also cover some or all of the cost of frames and lenses or contacts, depending on your policy. Plans can vary, so make sure to read any policy carefully to ensure you have the coverage you want.
Do I need dental insurance?
It depends. If you take good care of your teeth and gums, you may squeak by without dental insurance. But if you have access to a high-quality policy with low premiums, it may be worthwhile.
Most dental insurance follows a coverage pattern of 100-80-50. That means all preventive and diagnostic care (think: regular cleanings) are covered, 80 percent of costs from fillings and other basic procedures are covered, and half of the costs of crowns and major procedures are covered, according to Bankrate.
Dental insurance costs and coverage can vary by plan, but the average American pays around $360 a year for dental insurance, according to data analyzed by eHealth and MoneyUnder30. With routine exam fees averaging $127 (plus an additional $100 to $300 if X-rays are taken), you may break even if you get the recommended twice-annual cleaning and annual X-rays. If you have cavities to fill or need crowns, you also may want dental insurance to help defray costs, though keep in mind most plans have annual maximums between $1,000 and $2,000. (Still, only 2 to 4 percent of those with dental insurance will go over that, according to eHealth and MoneyUnder30.)
Do I need life insurance?
If loved ones depend on your income, yes.
At its simplest, life insurance is a financial safety net. In exchange for your monthly premium, an insurer agrees to provide a payment to any loved ones named beneficiaries in your policy should you pass away while the policy is active.
Life insurance isn't for everyone—particularly single people with no significant debts or dependents—but if loved ones would be affected financially by your death, a life insurance policy can help ease the burden of your passing. People who might consider life insurance include parents with young children, those whose spouses depend on their income and anyone with significant debt, including mortgages and student loan debt, that was co-signed by another person.
Most insurance companies recommend you get coverage for around 10 times your annual income, but your individual circumstances may vary. You also may have a life insurance policy automatically through your job, so make sure you look over your company benefits when determining how much coverage you may need.
Life insurance costs vary based on your age, health, smoking status and how much coverage you want. Prices also differ based on if you choose a term or a whole life policy. Generally, term life lasts a specific amount of time and costs less than whole life, which covers you for life.
Most insurers offer estimator calculators so you can get a rough idea of how much a policy might cost for you.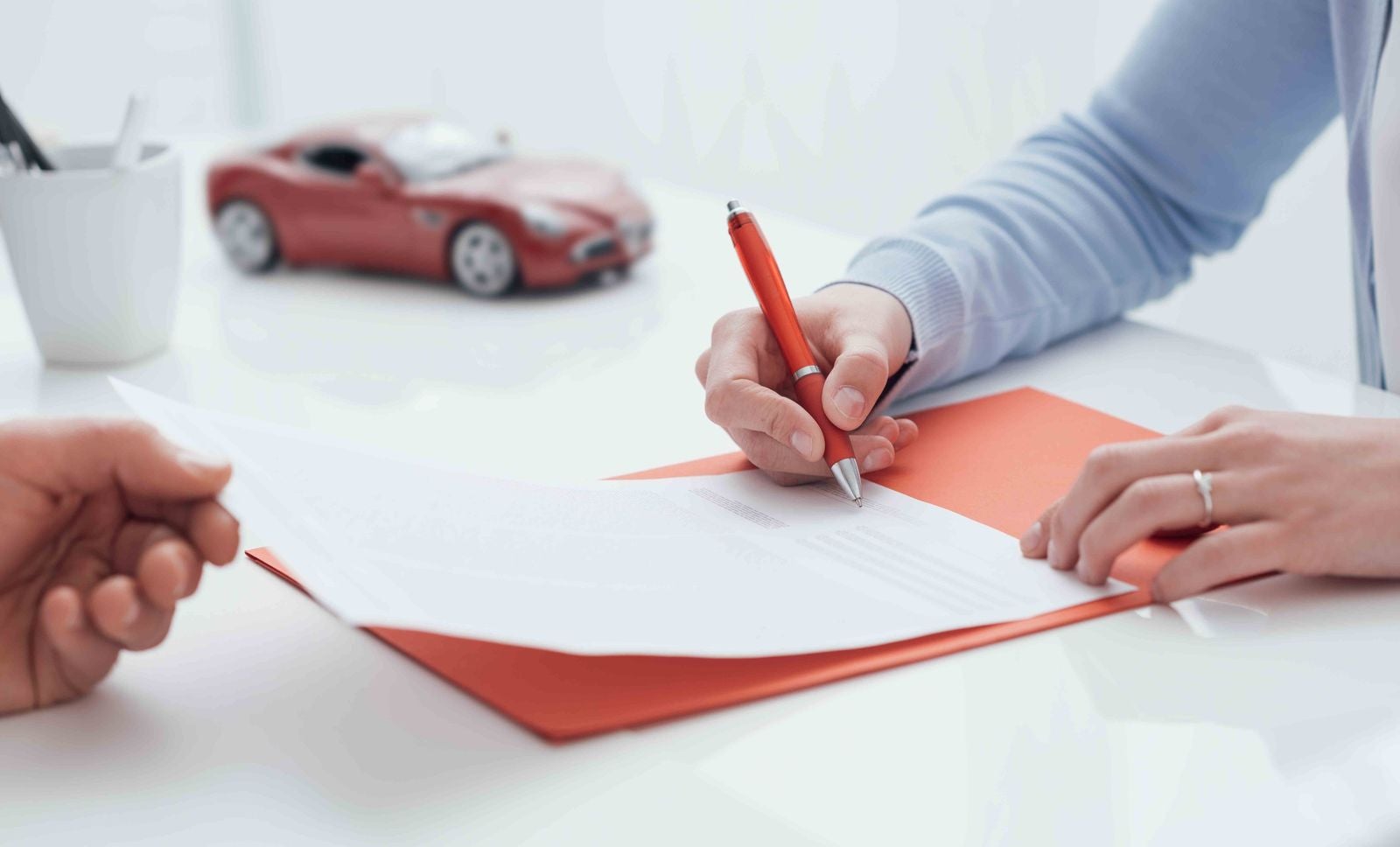 Do I need car insurance?
If you own a car, the answer is usually yes. In 48 states out of 50, you're legally required to have car insurance if you own a car. Even in New Hampshire and Virginia, the two states where auto insurance is optional, you're still on the hook financially for any damage your car causes.
The National Safety Council estimates the average cost of just property damage from a car accident to be $7,500, or almost five times the average $1,600 annual cost of car insurance. Any related injuries may add on tens of thousands of dollars of expenses. With nearly 7.3 million motor vehicle accidents reported by police in the U.S. in 2016, car insurance is generally a good investment.
Do I need homeowners or renters insurance?
Probably so. Even if the value of your possessions is substantially less than your coverage amount, the liability coverage you receive for the off chance that someone is injured at your home is probably worth it.
Homeowners and renters insurance covers more than just damage to—or theft of—the possessions in your home (though coverage for those is important, too).They may also cover most damage to your stuff that happens outside of the home as well as any injuries that occur at your home. Homeowners insurance also protects the physical structure of your home and a percentage of any damage to other structures on your property.
While homeowners insurance may be optional if you buy your home in all cash, if you've taken out a mortgage, your lender may require it.
The average homeowners insurance premium is about $1,200 a year, or $100 a month, and the average rental insurance premium is $185 a year, or just over $15 a month, according to the National Association of Insurance Commissioners. Prices vary based on home value and state.
Do I need disability insurance?
If losing income in the event you're injured or sick and unable to work would be difficult for you (or your family) financially, you may want some kind of disability insurance.
Disability insurance comes in two primary flavors: short-term and long-term. Both may be available to you through your workplace benefits plan, though you can also buy either independently.
Both short-term and long-term disability insurance provide a percentage of your income to you should you suddenly become unable to work (normally between 40 and 70 percent, depending on your plan). Short-term disability insurance usually pays out for the first three to six months you're unable to work, but long-term disability insurance can keep paying for more than five years after you become incapacitated.
While some people's emergency funds might be able to cover the three to six months of missing pay that short-term disability insurance provides, few of us can swing years without income. That's where long-term disability insurance comes in handy.
For usually 1 to 3 percent of your income, you can lock in a portion of your salary for years after you are confirmed to have a disability.
Do I need pet insurance?
Maybe, particularly if you have a cat or dog that is older (but without major pre-existing conditions) or belongs to a breed with known medical conditions. But if you are looking for your insurance to cover routine checkups or procedures, most pet insurance policies may not help.
Like human health insurance, pet insurance is a bit of a gamble. Sure, it may not seem worth the money if your pet stays healthy and doesn't need medical care. But even one surprise injury or unexpected diagnosis could make it a valuable investment.
Although there isn't a standard policy set up across pet insurers, most coverage focuses on accidents or unexpected medical events, like cancer, which affects roughly half of dogs over the age of 10, according to the American Veterinary Medicine Association.
Most pet insurance, however, does not cover routine checkups and surgeries, like spaying or neutering. Some policies may allow you to add this on as a supplement for an extra cost. Most pet insurance plans also do not cover pre-existing conditions, meaning if your pet is already sick, you may be stuck paying out of pocket regardless of whether you have insurance.
Pet insurance policies vary in terms of coverage, premiums and deductibles, so be sure to research options to determine the best choice for you, your pet and your budget.

This article contains the current opinions of the author, but not necessarily those of Acorns. Such opinions are subject to change without notice. This article has been distributed for educational purposes only and should not be considered as investment advice or a recommendation of any particular security, strategy or investment product. Information contained herein has been obtained from sources believed to be reliable, but not guaranteed.