Back to Money Basics
Student Debt
How Do I Defer My Student Loans?
When you graduate with your bright, shiny degree, it can feel like the world is your oyster. Sure you might have some student loans, but you also have limitless potential. Until…something happens that temporarily derails your career train. It could be that you're diagnosed with a serious illness or suffer a job setback and are finding that your bills are piling up faster than you can handle them. Or you elect to go back to school, making it hard to tackle those monthly payments.
One option that may help in a situation like that is student loan deferment. Here's how deferment works, the risks and benefits and the process and requirements for implementing this tactic.
What is student loan deferment?
Student loan deferment means that you are temporarily stopping payments on your student loans, or reducing the amount you are paying. Depending on the loan, you also may not ultimately be responsible for paying the interest that grows while you are postponing payments. (Another option is forbearance, which is different than deferral, most specifically in that you are responsible for paying all interest. Find out more about forbearance here.)
What you need to know about student loan deferment
Pressing pause sounds good, doesn't it? But there are some important facts you should know about deferring a student loan before you consider it as an option.
Student loan deferment doesn't "forgive" the loans
While there are some programs in place that allow for student loan forgiveness, deferring your loan doesn't erase it; you will still need to resume payments when your finances are in a better place or when you cease being eligible for any reason. Before you jump to deferral, see if there are other options for actual student loan forgiveness that might apply to you depending on your situation, such as an "income-driven repayment plan," which can help minimize your payments.
Student loan deferment doesn't always apply to private loans
Most of the cases discussed here apply to federal loans. If you want to find out about student loan deferment for private loans, contact your lender and find out their criteria.
Student loan deferment will not impact your credit
While your credit report will note that you have deferred your student loans, it won't hurt your score. (On the other hand, remember that being late or skipping a student loan payment will damage your credit score.)
Student loan deferment is not automatic
Even if you have applied for the deferment, don't assume that it will be granted—even if you appear to meet all the criteria. You must keep making your payments until you receive approval. In the case that your loan servicer needs more information or decides you do not qualify, you don't want to add debt by not having made a payment—or ding your credit score.
Student loan deferment doesn't always mean that you don't have to pay interest
This is a biggie, as many people assume they are exempt from paying interest. And for many types of loans, it's true that you are not responsible for the interest that grows during the deferment. These loan types include:
Direct Subsidized Loans

Subsidized Federal Stafford Loans

Federal Perkins Loans

The subsidized portion of Direct Loans

The subsidized portion of FFEL Consolidation Loans
However, for other types of loans, you will be responsible for the interest that accumulates during deferment. These loans are:
Direct Unsubsidized Loans

Unsubsidized Federal Stafford Loans

Direct PLUS Loans

Federal Family Education Loan (FFEL) PLUS Loans

The unsubsidized portion of Direct Consolidation Loans

The unsubsidized portion of FFEL Consolidation Loans

Most private loans (but check with your servicer)
For these loans where you are responsible for paying interest, you can pay it as it grows, which is a smart option if you can afford to. Otherwise, it will be added to the principal balance of your loan, which in most cases will increase the total amount you pay on your loan, adding either more time to your payments or creating a larger payment each month—neither of which is ideal.
When should you defer payments on federal loans?
Deciding that you are having trouble paying your bills is not reason enough to defer student loans. The program has a very specific set of guidelines that dictate who is eligible for student loan deferment, and each has its own set of criteria and forms to fill out.
But if you think deferment might be the right call, here is a broad summary of the various circumstances that may make you eligible for student loan deferral. (Be sure to read the fine print on the forms carefully to see if your specific situation is covered.) You'll need to fill out the appropriate form and send the documentation that they request, such as proof of enrollment in medical treatment or unemployment programs.
In-School Deferment
This pertains to most loans if you are enrolled at least half time as a student and extends for six months after you leave school. Typically your loan will be placed in deferment automatically as they know that you are juggling school and life, but check to be sure and fill out the paperwork if needed. And remember that on some loans, interest will continue to accrue.
Parent PLUS Borrower Deferment
Same deal, but for the parents of that student if they received a Direct PLUS Loan or a FFEL PLUS Loan.
Graduate Fellowship Deferment
This is for those enrolled in an approved graduate fellowship program.
Cancer Treatment Deferment
This can be used while you are actively receiving cancer treatment and for six months after.
Rehabilitation Training Program Deferment
This applies to those who are enrolled in an approved rehabilitation training program, including drug and alcohol abuse treatment programs from a state agency.
Unemployment Deferment
This is good for up to three years while you are unemployed or unable to find full time employment.
Economic Hardship Deferment
This one is available for up to three years for those "experiencing economic hardship," including receiving public assistance. It also pertains to those volunteering for the Peace Corps.
Military Service and Post-Active Duty Student Deferment
This can be used by someone on active duty military service in connection with a war, military operation or national emergency; and then for the 13-month period following your active duty military service, or until you return to college or career school on at least a half-time basis, whichever comes first.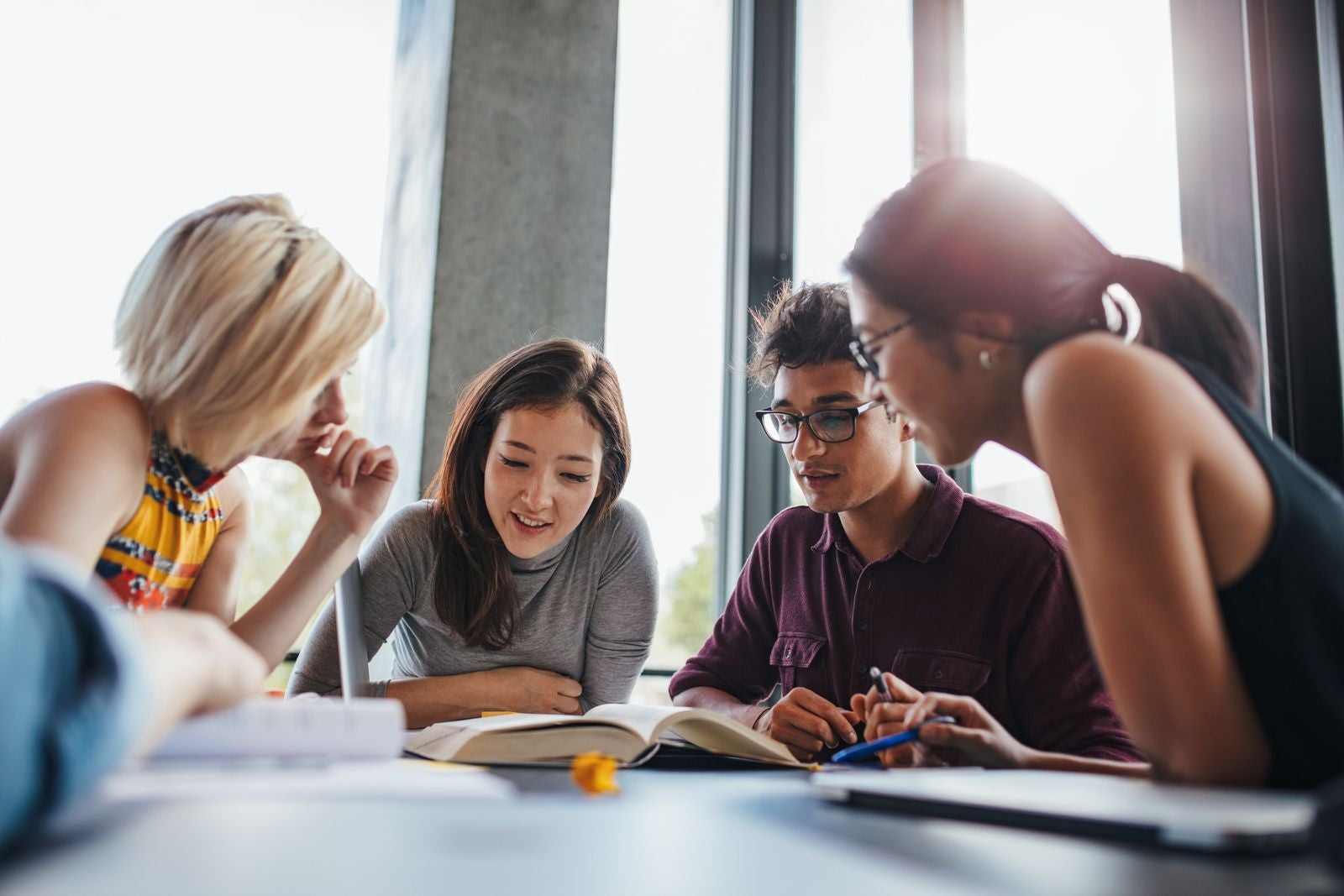 The Step-by-Step Process to Defer Student Loans
Wondering how to get the ball rolling? The process is relatively straightforward. Here's what you need to do.
1. Find your loan servicer
You will be applying for deferment through your loan servicer, which is the company that manages your student loans (i.e. the person you pay). So even though you might have a federal loan, you aren't making your payment to Uncle Sam himself; instead the federal government has assigned you a servicer. Not sure who your servicer is?
Go to the National Student Loan Data System. Click on "Financial Aid Review." Click "Accept" for the terms and conditions. Log in with your Federal Student Aid ID or create one. That will take you to a summary of your student loans, including amounts, balances and interest. You can click on each loan to get information for each of the lenders.
2. Fill out the paperwork
You can find the forms for each type of deferment here. Fill them out, get signatures as needed or attach any supporting information that is requested, and send them to your loan servicer.
3. Wait for approval
Remember, keep making payments until you receive official approval. Your loan servicer will also let you know the next steps and how often you need to send documentation or reapply, if applicable.
While student loan deferral is only a temporary solution, there are many times that the issues that are causing the hardship are temporary as well. That's when it might make sense to press pause on your payments by deferring your student loan. Just make sure that you follow all necessary steps to avoid a financial surprise further down the road.
Investing involves risk including loss of principal. This article contains the current opinions of the author, but not necessarily those of Acorns. Such opinions are subject to change without notice. This article has been distributed for educational purposes only and should not be considered as investment advice or a recommendation of any particular security, strategy or investment product. Information contained herein has been obtained from sources believed to be reliable, but not guaranteed.