Back to Money Basics
Student Debt
How Do I Refinance My Student Loans?
If you've borrowed student loans to help pay for college, it is probably safe to assume that you'd be happy to find ways of paying off your loans faster and more cheaply. Refinancing your student loans could be one way for you to reach both those goals at the same time.
Below, we look at the refinancing process, explore reasons why people might refinance their student loans, and offer advice that you can use to make the process a bit easier.
What is student loan refinancing?
Student loan refinancing is, at its simplest, the process of obtaining a new loan to replace an existing student loan. Typically, the new loan will carry a different interest rate or repayment term compared to the existing loan. You can refinance with a new lender or, occasionally, with the same lender that issued your original loan.
It works like this:
You apply for a new loan.

If you are approved for the loan and accept the terms, your new lender pays the balance of your existing loan, effectively paying it off.

The new loan is issued, and you begin making payments on the loan according to the terms of the new loan agreement.
Can you refinance federal student loans?
There is no federal student loan refinancing program. If you wish to refinance your federal student loan, you can only do so by converting it into a private student loan offered by a private lender.
This is because the interest rates on federal student loans are set by Congress. No matter how high your income, how great your repayment history, or how stellar your credit report, there simply isn't a federal program for refinancing.
If you are considering refinancing your federal student loan into a private loan, it is important to understand that in doing so you will be forfeiting a number of powerful benefits, including:
Forgiveness opportunities

Deferment/forbearance options

Repayment plans
Refinancing vs. consolidation
Student loan consolidation is a process that is available to borrowers of federal student loans. It involves consolidating multiple federal student loans into a single new loan (called a Direct Consolidation Loan).
Even though this new loan might carry an interest rate that looks different from your old loans, consolidation doesn't offer any interest savings. The interest rate on the new loan will be equal to the weighted average of the interest charged on the old loans. In effect, the interest rate will not have changed. But consolidation allows you to make a single monthly payment instead of multiple payments, and it may give you access to additional repayment plans. Keep in mind though that it may result in a longer repayment plan, meaning you could pay more in interest over the long term.
Private student loans cannot be consolidated through the federal consolidation program; it is only available to borrowers of federal student loans.
Why do people refinance their student loans?
There are many reasons that someone might choose to refinance their student loans. No reason is better or worse than any other reason; it simply depends on the individual goals that you are trying to achieve.
Some of the most common reasons for refinancing include:
Lower interest rates
Borrowers can potentially save thousands of dollars in interest payments by refinancing to a new loan with a lower interest rate. Depending on when you borrowed your loans, you could be eligible for lower rates simply due to changes in the market or because of improvements that you have made to your credit score.
Lower monthly payments
Depending on the terms of your new loan, your new monthly payments may be lower than the payments that you are currently making. This can free up money in your budget, which you can use to either pay down your principal even faster or work towards other financial goals.
Cosigner release
If you originally borrowed your student loan with a cosigner, your lender might allow you to release the cosigner once you have met certain income and repayment requirements. Not all lenders allow for this, though. If you would like to release your cosigner but your lender does not offer this option, refinancing can help you do just that.
Simpler payments
For borrowers who have multiple loans with multiple different lenders, refinancing can offer a pathway towards simpler repayment—by merging multiple loans into a single new loan. Hopefully, this new loan will have other beneficial terms.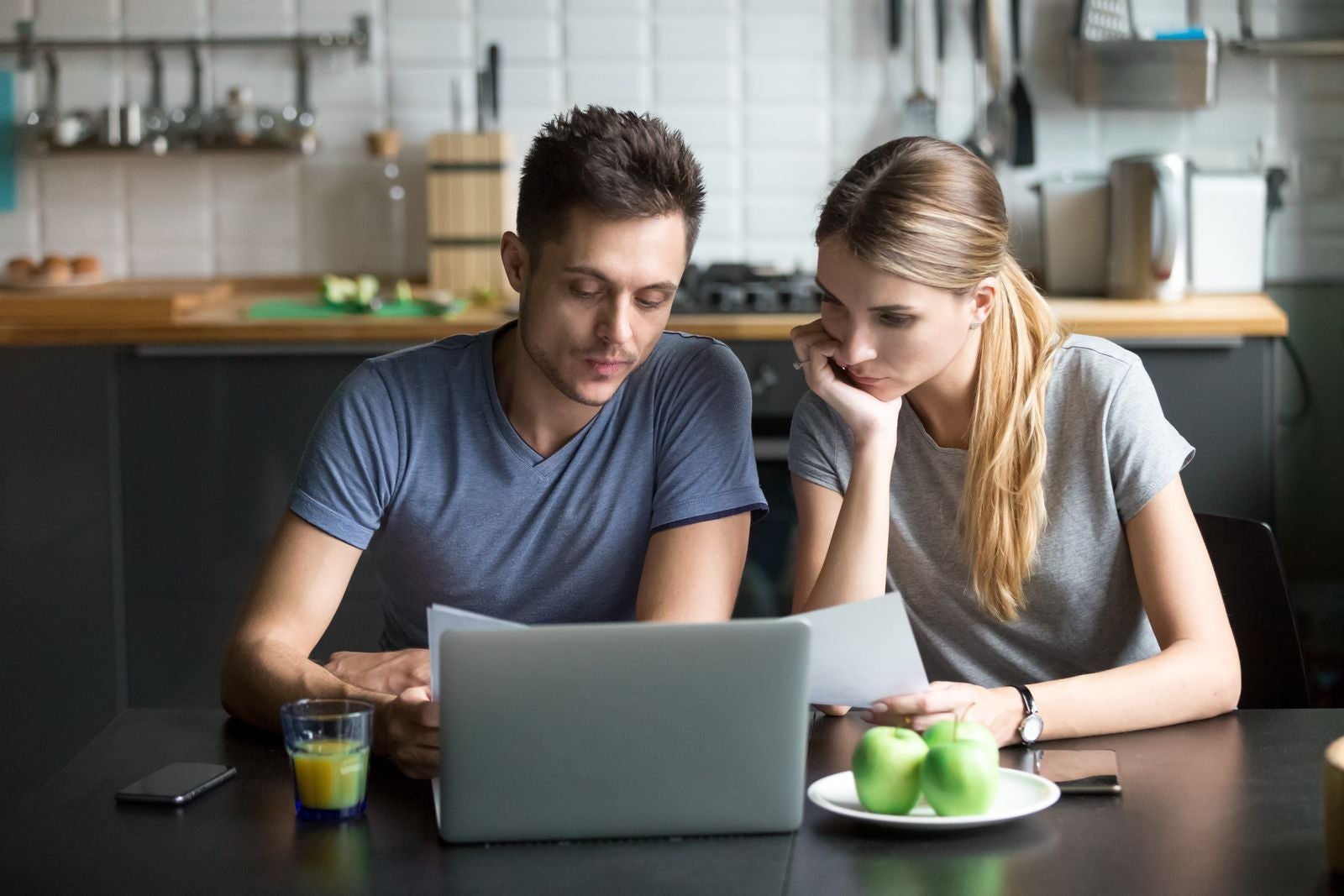 How to refinance your student loans
1. Understand why you want to refinance
Before you pursue student loan refinancing, it is important that you first understand exactly why you are considering it. Your goals for refinancing will affect many of the decisions that you will need to make in the steps below—including which lender you choose and what loan terms you agree to—so you want to make sure that you go into the process with clear goals in mind.
2. Compare interest rates and loan terms
Once you understand your own personal goals for refinancing your student loans, you can begin looking for a new lender who can help you meet those goals.
As with any other major purchase or financial decision, you should be sure to compare the options offered to you from multiple potential lenders. That is the only way that you can be sure that you are getting the best possible deal.
Unfortunately, there are many potential lenders—banks, credit unions, and other traditional lenders, as well as companies that specialize in refinancing student loans specifically—which can make the process of comparison shopping rather overwhelming. While you could complete this comparison on your own, there are a number of online marketplaces (such as Nerdwallet, Student Loan Hero, and Credible) that make it relatively easy to compare multiple lenders at the same time.
In most cases, in order to give you an accurate interest rate estimate, a potential lender will ask you to supply information like:
Your name and contact information

The amount of debt you would like to refinance

Your income

Your monthly housing payment (whether rent or mortgage)

Other debt levels

Your highest level of education
Many lenders will also require you to permit them to run a credit check in order to see your credit history. This will not impact your credit score. Although this may help you prequalify for refinancing, it's important to note that you will still need to complete a final application.
3. Select a lender and loan terms
With your comparison complete, you should have the information necessary to make a final decision as to which lender you want to refinance your loans. Typically, this will be the lender that offers the lowest interest rate, paired with other qualities that align with your personal goals. (Some other factors to consider include whether or not the lender offers multiple repayment plans or forbearance options.)
In addition to choosing a lender, you will need to finalize some of the other terms of your loan, including:
Fixed or variable interest rate
Variable interest rates are often lower to start than fixed interest rates, but are likely to change over the life of the loan (typically, monthly or quarterly), and very often increase. Fixed interest rates, on the other hand, will never change. Fixed interest rates are often recommended for borrowers who value stability, since your payment amount will never change.
Repayment period
Repayment periods of five, 10 and 20 years are all common. Typically, loans with longer repayment periods will come with lower monthly payments, but will cost more in interest over the life of the loan compared to loans with shorter repayment periods. If your goal is to save as much money as possible, you should choose the shortest repayment period that you can afford.
4. Apply
Completing the application should not take very long, but will typically require additional information and documentation:
Proof of employment: Think W-2, tax returns, or pay stubs.
Proof of residency: Typically you can use a utility bill or credit card statement (or something similar) that has been sent to you.
Proof of graduation: Many lenders will only refinance with a borrower who has completed their degree.
Proof of citizenship: This could include a Social Security Number and government-issued ID.
Loan verification statements: You'll need these for the loan(s) that you are seeking to refinance.
If you are applying for refinancing with a cosigner (which may help you get more favorable terms like a lower interest rate), then that person will also need to supply this information.
In order to complete the application process, you will need to permit the lender to conduct a hard credit pull so that they can review your full credit history. This may have a small impact on your credit score, so it is important that you only apply once you are certain that this is the step you want to take.
You should hear back from the lender about the status of your application relatively quickly—often, within a few days to a few weeks. As you await a decision, you should continue to make your regularly scheduled student loan payments.
5. Sign the paperwork
If you are approved, you will be sent legal documents designed to finalize the loan. Be sure to review these documents thoroughly, as once they are signed they will be legally binding. Sign only when you are positive that the terms of the loan are accurate.
Once signed and in place, your new lender will issue payment to your existing lender, effectively paying off the existing loan and replacing it with your new loan.
What if you aren't approved?
Lenders take a number of factors into consideration when deciding who to approve for a loan. Your credit history, debt-to-income ratio, income levels, and whether or not you applied for the loan with a cosigner are all important factors.
If you were denied for refinancing, consider asking the lender the reason for which you were denied. This can help you determine if there are steps that you can take to boost your credit score or otherwise strengthen your case and try again. Some lenders will specifically let you know in your rejection if you would qualify by adding a cosigner, and allow you to do this without restarting the entire application process.