Back to Money Basics
The Economy
What Is A Recession? (And How Long Does One Last?)
Written by Cathie Ericson
Updated
We hate to even say the "R" word, sure to strike fear in the hearts of, well, everybody. If you're of a certain age, you might have first-hand experience with the Great Recession of 2008, which ran amok on the real-estate industry, financial industry and basically every other industry as it rampaged over consumers. And if you're a bit younger, you may have seen the financial crisis wreak havoc on your family or neighbors.
But that dirty word has started to crop up again, meaning that it's time to explore exactly what a recession is and what it might mean to you.
The real definition of a recession
There's an old economist joke: If your neighbor gets laid off, it's a recession. If you get laid off, it's a depression. Of course, recessions are no laughing matter, and the word does get thrown around a lot to refer to any sort of economic downturn. While recessions are hard to quantify, typically economists (and reporters) peg a recession as two or more consecutive quarters of a negative growth rate of gross domestic product (GDP)—which is the total value of everything that the country produces, as assessed by the Bureau of Economic Analysis (BEA).
That can be an easy, measurable way to determine if you're in a recession—which is why it's a popular definition. However, the National Bureau of Economic Research (NBER) chooses to be a bit less precise and more inclusive of various economic factors. It defines a recession as "a significant decline in economic activity spread across the economy, lasting more than a few months, normally visible in GDP, real income, employment, industrial production and wholesale-retail sales."
The NBER is more expansive in its definition in order to account for a wider range of economic indicators, as well as considering the actual depth of the decline. It also refers to a recession as a period of "diminishing activity," rather than a period of "diminished activity," pegging the actual recession as the time between the peak and the trough.
What to look for: the signals of a recession
When you hear the chants of "A recession is coming" getting louder, is that cause for concern? After all, if your job is charging along, you might be wondering what everyone is buzzing about. Here are some of the indicators which raise warning bells that a recession might be coming:
GDP
As mentioned, for some, this is "the" number, but it should just be one closely watched number among many as an indicator that the economy is wavering.
Yield curve
The "inverted yield curve" was the metric that threw everyone into a panic recently. It sounds very economist-y but a "yield" is just the interest rate on a bond. Typically the yield curve slopes up, indicating that investors want a higher interest rate on bonds they are holding for a longer time. But when it "inverts," it indicates that investors are asking for a higher interest rate on shorter-term bonds, which means that they are feeling more confident about the long term than the short term. Historically, this inverted yield curve has come before a recession.
Employment data
The Department of Labor publishes a monthly report on the job market, which summarizes factors such as how many jobs were created in each sector, what percentage of the population was unemployed and how many hours were worked, both full-time and part-time. This last part is important because when businesses are worried, they are more apt to hire part-time labor and are liable to cut hours.
Confidence level
While economics appears to be cold, hard math, it's also influenced by how people are feeling. There are a number of organizations that take a pulse on current sentiment, including The Conference Board, University of Michigan and the National Federation of Independent Businesses. When consumers feel unsteady, they are apt to pull back their spending, which causes sales to fall.
Leading Economic Index
The Leading Economic Index, another report from The Conference Board, is comprised of 10 components that include jobs data, building permits, stock prices and manufacturer orders, among other factors, to indicate how healthy the economy is and how buoyant businesses feel.
What causes a recession?
While the signals cited above can set off those warning bells, they don't actually cause a recession. Rather they lead to some of the following economic situations that can precipitate a recession:
Inflation/deflation cycle
When the cost of goods and services rise, this is known as "inflation." These rising prices mean that consumers have to spend more of their money to buy the same things they did before, and can lead to spending cutbacks as they aim to stretch their budgets. But then deflation can occur, which reduces the value of things and can cause consumers to wonder where the bottom is. They stop spending while they wait, which leads to a decrease in demand, which means companies need fewer people to produce their goods and services. Fortunately, the Federal Reserve Board is on the job, tweaking interest rates in an effort to sustain equilibrium.
An asset bubble
What happens when you blow a bubble and it gets too big? It pops. All at once. That's what can happen when consumers are too enthusiastically snapping up a certain item—such as real estate or stocks—expecting it to keep expanding, as in getting more valuable. When it becomes clear that specific asset isn't going to continue to rise in price, a huge sell-off can follow—think a stock market crash or plummet in the housing market. The ripple effect is that the whole stock of that "item" is effectively devalued, which can send the economy into a recession.
Loss of consumer confidence
When consumers are worried about their economic future—their job seems uncertain or their investments have lost value—they tend to go into hibernation mode and stop spending. Of course, when consumers stop spending, businesses need to produce fewer goods and services. So they employ fewer people, making everyone feel less secure about their jobs. And the cycle continues.
Slowing manufacturing
One closely watched report is the Institute for Supply Management's "Report on Business" that tracks elements such as new orders, production, inventory, supplier deliveries and prices. As mentioned above, keeping the machine of industry humming is a key factor of a healthy economy so it can be worrisome when things slow.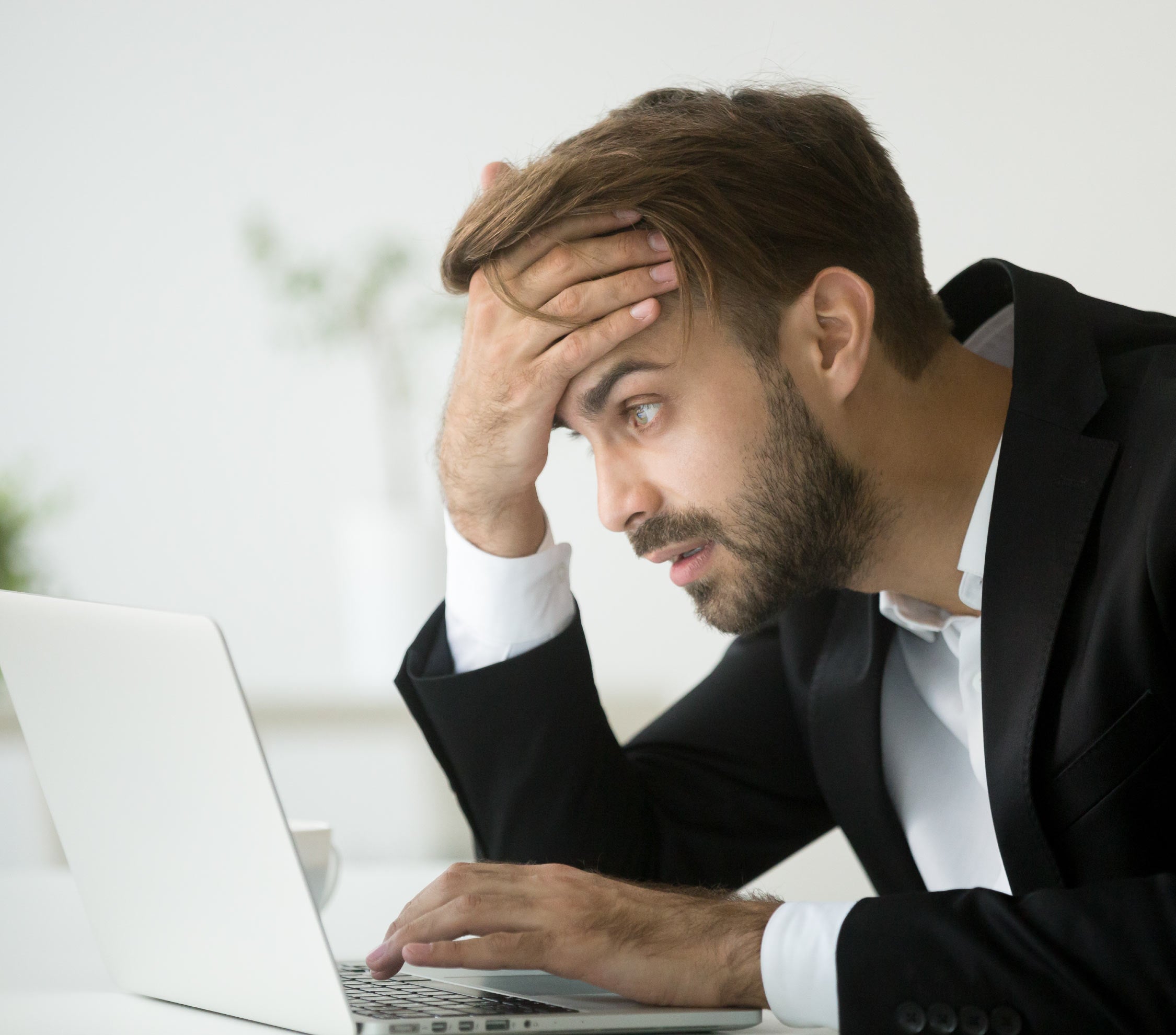 What's the impact of a recession?
An economic downturn can be devastating for both business and personal lives, and of course, the two are intertwined.
Say a company makes widgets, and starts seeing its sales and profits decline. It will likely decide to make fewer widgets, which means it needs fewer employees running the assembly line and selling the widgets to stores. From there, the effects ripple to many tangential businesses adjacent to the primary widget-maker. If they are manufacturing fewer widgets, they need less machinery, so it affects the machine makers and repair people. Retailers have fewer widgets on their shelves, so their sales decline. And the widget-maker might decide that it doesn't want to start a second line of widgets after all, so it stops investing in research, design and marketing.
The livelihoods of all those associated employees are then affected, which can shake their confidence. They, in turn, buy less of other companies' widgets, and all the widget-makers are suddenly in the soup. People are also less inclined to dine out, travel, upgrade their homes, etc. They might even stop paying their bills, causing even further distress for providers of goods and series. It's easy to see how the cycle feeds on itself. As everyone pulls back, a recession begins.
As this spending decline deepens, the stock market is likely to fall since companies are making and selling fewer widgets. Consumers might lose their jobs, or have their hours or wages reduced. At that point, they can have trouble paying their bills, which leads to credit troubles, and in extreme cases, bankruptcy.
What's the average length of a recession?
The good news (if we can call it that) is that on average, a recession lasts about 11 months, says the NBER. But they can be shorter and milder, or longer and more severe, as we know from the Great Recession of 2008, or even catastrophic, like the Great Depression of 1929.
But when considering history as a whole, we can assume a future recession will be of the milder and shorter variety.
What can I do to prepare for a recession?
The question on everyone's mind today is, "Is a recession imminent?" And while no one knows for sure, there have been a few signals that things could get twisty.
In the instance that a recession does happen, the best strategy is to maintain sound financial habits that you should adhere to all year long, such as carefully budgeting and watching spending, building an emergency fund and saving aggressively. (And if you don't already do these things, then there's no time like the present to start cultivating these habits!)
Here are three additional suggestions:
Don't panic, but be cautious.
As we've seen, recessions can be influenced by a cycle. If everyone stops buying things immediately, that can send those widget-makers into turmoil, and we have seen how that can cascade throughout the system. However, adjust your spending accordingly: You don't want to run up your credit cards on frivolous spending you might regret.
Have a back-up plan.
What would happen if you lost your job? Do you have a skill that you could put to use in a side gig? And could you start using it today to improve your marketability and/or build up an extra cushion in your emergency fund? Being prepared is always the best antidote to a surprise job misfortune.
Consider bolstering cash reserves.
In addition to bulking up your emergency fund, you might want to have an extra stash of cash on hand so that you don't have to sell stocks at the dip or incur penalties by taking funds out of your retirement accounts to stay afloat if you hit rough water. Talk to your financial advisor about whether this might be a good time to sell some investments while they're in the positive territory to hedge against a potential downturn.
It's natural to be fearful when the rumblings of a potential recession seem to be getting louder. But the best plan is to take actionable steps to safeguard your finances so that in the instance of one happening, you'll be on more solid footing.
Investing involves risk including loss of principal. This article contains the current opinions of the author, but not necessarily those of Acorns. Such opinions are subject to change without notice. This article has been distributed for educational purposes only and should not be considered as investment advice or a recommendation of any particular security, strategy or investment product. Information contained herein has been obtained from sources believed to be reliable, but not guaranteed.