Back to Money Basics
The Economy
How Do I Apply for Unemployment?
Are you suddenly out of work due to the coronavirus or another cause? Thankfully, unemployment insurance exists for this very reason. Below, we explore the steps involved in applying for unemployment and answer common questions you may have about the process.
What is Unemployment Insurance?
Unemployment insurance is a government-sponsored program that provides you with cash payments when you lose your job, so long as you meet certain eligibility requirements. You can use this money for any purpose; it's typically used to cover living expenses. It is also known as collecting unemployment benefits or sometimes simply unemployment.
The program is run jointly by the federal government and individual states. While each state administers the program independently, they are held to the same guidelines established by the federal government.
How to File an Unemployment Claim
Because each state runs its own unemployment insurance program, the exact steps you'll follow to apply for unemployment benefits will vary. You can quickly find your state's program by visiting this website and selecting your state.
It's important to note that you should apply for unemployment benefits in the state in which you worked. Usually, this will be the same state in which you live, but if you work in one state but live in another, it will be different.
While differences do exist, the process is remarkably similar between states. Usually, you can submit your claim online, by phone, or in person (though that may not be an option currently with the spread of the coronavirus).
In the claim itself, you'll need to provide information such as:
Your Social Security number

Your driver's license

Your mailing address

Past employment history (including the name, phone number, and address of every employer you've had for the previous 18 months)

Compensation statements (including information about severance pay, vacation and holiday pay)
You'll also be asked questions designed to gauge your eligibility for unemployment benefits. These will include questions about why you left your job or otherwise became unemployed. When answering these questions, it's extremely important to answer truthfully.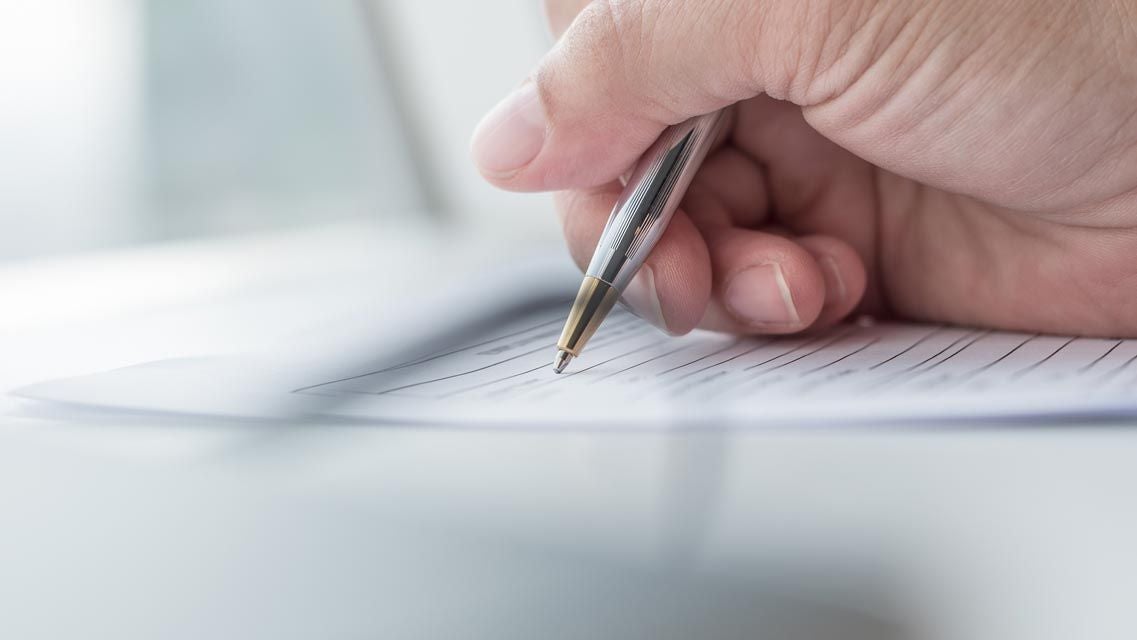 Unemployment Questions
Am I eligible for unemployment?
Each state is capable of deciding their own eligibility requirements for whether or not someone qualifies to receive unemployment benefits, so long as they comply with federal law. Generally speaking, you will be eligible if:
1. You lose your job through no fault of your own.
If you're laid off because your employer is struggling or because there isn't a demand for your products, then you will typically qualify. If your employer was forced to close as a result of the Coronavirus pandemic, you should be eligible.
2. You meet your state's work and wage requirements.
In order to qualify for unemployment, you will need to have worked for a certain period of time or earned a certain amount in wages, as determined by the policies of the state that you live in. Each state is allowed to set their own threshold for time worked and wages earned.
3. You meet any other requirements established by your state.
If your state has any additional requirements, you will need to meet those as well. You can check individual requirements for your state here.
Once you've been deemed eligible to receive unemployment benefits, you'll need to take certain actions to maintain eligibility. These are determined by the state that you live in, but typically include filing either a weekly or biweekly report indicating that you are a.) still unemployed and b.) actively seeking work. You must also report any money you may have made from freelance or gig-based work.
If you are offered work while claiming unemployment, you are typically not allowed to turn it down.
How has the Coronavirus (COVID-19) affected eligibility?
Under federal law, states have a certain level of flexibility to adjust their eligibility requirements to account for individuals who have lost their jobs due to the COVID-19 pandemic. For example, you may qualify for unemployment benefits if:
Your employer was forced to close or cease operations (even temporarily) due to the virus.

You are under quarantine, but expect to return to work after the quarantine is over.

You leave work because you were at risk of exposure or were infected.

You leave work to take care of an ill or quarantined family member.
Additionally, it is important to note that you don't need to quit your job in order to qualify for unemployment benefits. This means that if you are technically employed, but are unable to receive wages due to a lack of work (or other reasons listed above), you can still apply for unemployment.
When should I file for unemployment?
Because your eligibility for unemployment technically begins the week that you file your initial claim, you should apply for unemployment as soon as possible after losing your income. While there may be some special cases, you usually cannot receive "back pay" if you delay in applying.
That being said, it is important to note that some states (including Ohio, New York, New Jersey, and Washington, D.C.) have reported that their systems have struggled to handle the increased surge in applications caused by coronavirus-related business closures. This has resulted in some states being more flexible with their filing deadlines.
Additionally, some states are changing their processes to account for this increased demand. For example, the New York Department of Labor is now requiring people to file on certain days of the week, depending on their last name.
How much money can I expect from unemployment?
Each state is allowed to determine its own maximum weekly benefit amount, so it can be difficult to pinpoint a precise amount that you can expect. But many states provide individuals with half of their regular earnings, up to the maximum allowed amount. This maximum is typically tied to the average wages earned in that individual state and can vary quite a bit from state to state.
The best way to determine how much you can expect from unemployment is to visit your state's department of labor website. A helpful chart summarizing these amounts can be found here. (But it's still best to check directly with your state's department of labor to get the most up-to-date and accurate information on the maximum amount you can earn and the maximum number of weeks you can collect unemployment.)
When will I get my first unemployment check?
So long as you are eligible to receive benefits, and your unemployment application is thorough and complete, you can generally expect to receive your first check two to three weeksafter submitting your application.
Clearly, this means that you may find yourself without a source of income for anywhere from two to three weeks. This is why it's important to have a well-funded emergency savings account that you can turn to in periods of hardship and job loss. Most financial planners and experts recommend that you aim to have enough money set aside to cover three to six months' worth of expenses. If you have an HSA (health savings account), don't forget that you can also tap that account to cover a range of health-related expenses, from contact lenses to prescription drugs.
How long can I receive unemployment benefits?
Generally, an individual can collect unemployment benefits for a maximum of 26 weeks(or half a year) so long as they do not lose eligibility. Some states may provide benefits for longer or shorter periods of time, if they choose.
During periods of increased economic hardship, though, it is possible that you may be able to claim benefits for a longer period of time. For example, during the Great Recession of 2007-2008, Congress established the Emergency Unemployment Compensation (EUC) Program that extended the maximum period of time that someone could claim benefits to a maximum of 73 weeks. It is possible that similar provisions will be made in response to the Coronavirus pandemic.
What other kinds of assistance can I expect?
While unemployment benefits are an important piece of the puzzle for most unemployed individuals, they are not the only type of assistance available to you. You can also potentially leverage a number of other state and federal programs.
COBRA
If your employer was your primary source of health insurance, you can in many cases use COBRA to choose to stay on that same health insurance plan for a period of time, though you will need to cover the expense on your own.
Short- and Long-Term Disability Insurance
Programs, including short- and long-term disability insurance, can help you replace a portion of your income if you are unable to work due to injury or disability. Similarly, Social Security Disability Insurance (SSDI) can be leveraged in the same way.
Temporary Assistance for Needy Families (TANF)
Additionally, the Temporary Assistance for Needy Families (TANF) program can help you pay for food, housing, energy/utilities, child care, and job training, so long as you meet the requirements set by your state. Each state runs its own program, and has its own name; you can find a full list here.
The Bottom Line
Being scared or anxious is an understandable reaction to losing your paycheck, whether it's due to the Coronavirus pandemic or other factors. It's important to remember that unemployment benefits and other forms of short- and long-term aid are available to help you through these difficult times, should you need to leverage it. If you qualify, the sooner you apply for benefits, the sooner you'll get some relief.
This article contains the current opinions of the author, but not necessarily those of Acorns. Such opinions are subject to change without notice. This article has been distributed for educational purposes only and should not be considered as investment advice or a recommendation of any particular security, strategy or investment product. Information contained herein has been obtained from sources believed to be reliable, but not guaranteed.