Back to Money Basics
Side Gigs
8 Side Gigs That Require Little to No Training
When it comes to upping your income, side hustlers are certainly onto something. Close to half (45 percent) of working Americans have a side gig, according to a recent Bankrate survey. Most invest about 12 hours per week—and rake in roughly $1,122 each month.
In other words, the gig economy is alive and well. Getting a lucrative side hustle off the ground may sound like a lot of work, but there are plenty of jobs out there that don't require an advanced skill set or much experience.
In the name of ease, we've rounded up nine side gigs that are generally pretty easy to break into.
Become a virtual assistant.
A virtual assistant isn't all that different from an assistant who carries out administrative tasks in an office—they're just doing it remotely. These days, companies, entrepreneurs and small businesses alike are utilizing virtual assistants to manage everything from scheduling to expense reports to correspondence. The average pay comes in at close to $16 per hour, according to Indeed. Browse gigs on platforms like ZipRecruiter and Upwork
Sell your current skill set online.
Sites like Fiverr and PeoplePerHour make it easy to get paid for doing things you're already good at, whether that's social media marketing, logo design—or anything in between, really. Showcase your talents, set your own price, and let the work come to you. The kicker is that you can take on as much or as little work as you like. This freelancer paid off close to $50,000 of debt with the help of Fiverr gigs.
Take up food delivery.
The advent of ride-sharing apps definitely changed the side gig game. But if shuttling strangers around in your car isn't your thing, consider taking up part-time food delivery. Services like DoorDash, Grubhub, UberEats and Postmates are among the most popular ones out there right now. It's pretty simple: Accept gigs from your phone on your own schedule, then complete food deliveries in your area. Indeed puts the average pay for Postmate couriers at about $18 per hour.
You can also turn your regular grocery shopping trip into an opportunity to earn extra money. Platforms like Shipt pay roughly $16 to $22 per hour to fulfill and deliver other people's groceries.
Look into caregiving
Caregiving is a catch-all term that covers a lot of terrain. The typical hourly rate for a nanny or babysitter is currently $17.50, according to Sittercity. It goes without saying that this number will vary depending on your city and how many children you're caring for. Sittercity suggests parents shell out an extra $1 to $2 for each additional child. But kids aren't the only clientele. At the time of this writing, Care.com featured senior care gigs ranging from $10 to $30 per hour. Tasks include things like transportation, tidying up and medication assistance.
Moonlight as a customer service rep.
If you're good with people and don't mind dealing directly with consumers, signing on as a part-time customer service representative might be an ideal side hustle. The average rep earns around $14 per hour, according to data from Payscale. Duties generally involve helping customers resolve issues via phone, live chat or email. You can check out available gigs at FlexJobs.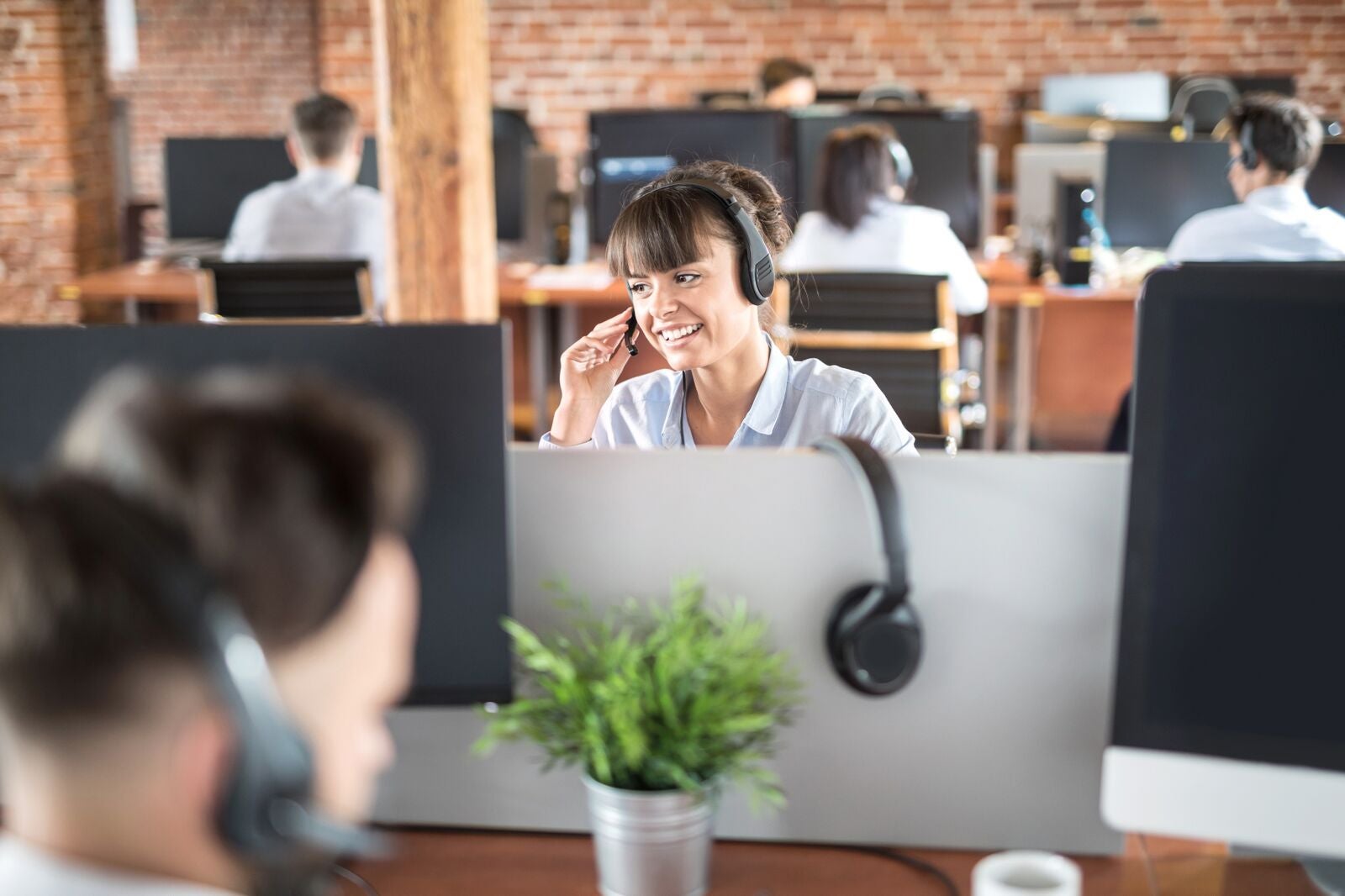 Take surveys in your spare time.
The internet has no shortage of online surveys, and the right sites will pay decent money for your time and honest opinions. Swagbucks is perhaps the best-known destination. It's essentially an online rewards program that lets you earn points for completing surveys, watching videos and searching the web. Those points can then be cashed in for real money via PayPal or gift cards at popular retailers. If you're online anyway, why not score some (almost) free cash?
Become a pet sitter.
Animal lovers rejoice—you may be able to create a steady income stream taking care of other people's pets. The typical pet sitter on Thumbtack charges $20 to $40 per day, with rates going up depending on the level of care you provide. While you'll likely earn $25 for taking care of a furry friend for half an hour, you could land anywhere from $75 to $85 for overnight pet-sitting gigs. Not up for that kind of commitment? The going rate for a dog walker is $10 to $35 per 30-minute walk, according to HomeGuide.
Roll up your sleeves and try a service job.
Most food servers and bartenders earn tips on top of minimum wage. (Click here to find out what the minimum wage is in your state.) Picking up a couple shifts a week—like during the brunch rush at a popular local restaurant—could unlock a nice stash of reliable side money you can put toward your financial goals.
If you'd rather steer away from the hospitality industry, look toward retail gigs. The holiday season is a particularly great time to get in on the action as many retailers hire out seasonal help. Macy's, Best Buy and Target, according to Glassdoor, are on the list.
For many, carving out a profitable side hustle or two is what supercharges their income. This list is proof that you don't have to have a whole lot of prior experience to bring in the bucks.
This article contains the current opinions of the author, but not necessarily those of Acorns. Such opinions are subject to change without notice. This article has been distributed for educational purposes only and should not be considered as investment advice or a recommendation of any particular security, strategy or investment product. Information contained herein has been obtained from sources believed to be reliable, but not guaranteed.