Back to Money Basics
Side Gigs
What Are the Best Seasonal Side Gigs?
The holiday season (typically from October through the end of December) can be a great time for individuals who are looking to make a little extra cash by working a side gig. Why? Because "holiday season" is synonymous with "spending season," which means that many companies need extra help meeting demand. And with the nation's unemployment rate near historic lows, many temp and seasonal workers can command higher pay than in the past.
Are you thinking about signing up for a seasonal side gig so you can make a little extra cash? Consider one of the options below.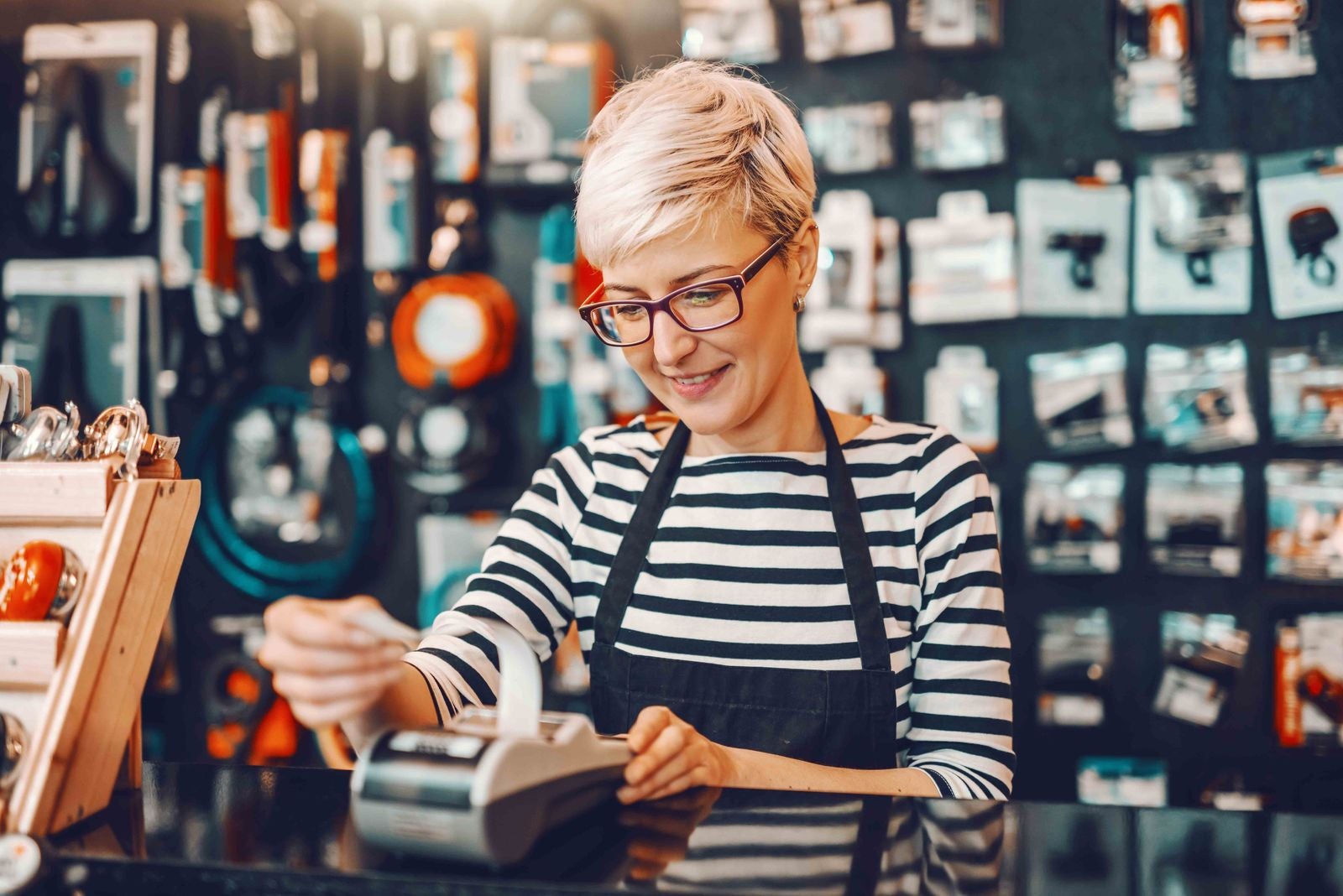 Find a retail position.
The holiday season is one of the busiest times of year for retailers large and small, as shoppers stock up on both essential items (for example, for a Thanksgiving Day feast) as well as gifts for others. This is why companies like Target are expected to hire upwards of 125,000 seasonal workers to work in their stores for the 2019 holiday season.
With so many companies needing extra help, retail positions are likely to be one of the most abundant of seasonal side gigs to find. And because most retailers are open outside of standard business hours, scheduling can be incredibly flexible—particularly helpful for those who are already working a traditional 9-to-5.
Another benefit? Many retailers offer employee discounts of anywhere from 10 to 20 percent off. Working for a retailer which you yourself frequent (or where you plan on doing a lot of your holiday shopping) could help you save a lot of money.
Consider delivery.
While most Americans still shop at brick-and-mortar stores from time to time, they are also shopping online more than ever before. In November and December of 2018 alone, online sales totaled roughly $123 billion, resulting in more than 16 billion pieces of mail and packages in need of delivery. The United States Postal Service expects that amount to rise by 4 percent this year.
All of those packages need to be delivered by someone. This fact causes delivery services to hire thousands of seasonal workers each year. Case in point: UPS alone is planning to hire 100,000 seasonal workers to account for the 2019 holiday season.
Because of the physical demands of delivery jobs, these seasonal positions can offer generous pay. According to Indeed.com, the average UPS seasonal driver makes approximately $20 per hour. The company also offers a program specifically for seasonal workers who are college students called Earn and Learn, which may reward workers with up to $1,300 to cover college expenses. Other delivery companies like FedEx, Amazon, and DHL pay comparable wages.
Stock shelves and pick orders.
With all of this extra shopping going on, grocery stores, retailers, and even warehouses and distribution centers find themselves needing to hire up in order to keep the system running smoothly. This of course includes cashiers and associates, as mentioned above. But it also includes the people who work behind the scenes loading and unloading trucks, stocking shelves and picking orders for shipment.
Amazon is a perfect example of a company which hires tens of thousands of workers each holiday season in order to help prepare and ship orders. Like delivery jobs, these positions are often very physically demanding. This fact, paired with a labor shortage in the industry, can lead to wages that exceed minimum wage. Just as one example, Amazon workers can make anywhere from $15 to $25 starting pay.
Embrace your creativity.
Individuals looking to purchase unique gifts for the holidays are turning more and more often to online marketplaces like Etsy, eBay, and Redbubble. This means that the time around the holidays can be incredibly lucrative for creatives with something fresh and different to offer.
According to Etsy's own internal research, categories like Home and Living, Paper and Party Supplies, Craft Supplies and Tools, and Clothing all see a spike in demand beginning in September and taper off in December of each year. If you can make and sell something that falls within one of those categories, there's at least a chance of it gaining some extra traction around the holidays.
Keep in mind, though, that your profits will depend on a number of factors. Especially when starting up, you'll probably need to promote your product through ads in order to begin attracting customers to leave you positive reviews, which costs money. Paired with material and shipping costs, and these fees can certainly add up, so make sure that whatever it is you're selling is something that you enjoy making.
Take a mini "vacation" by house- or pet-sitting.
For many, the holiday season means flights and out-of-town stays visiting family around Thanksgiving and Christmas. People who travel for the holidays often need house- and/or pet-sitters who can stop in and care for their homes and pets. So long as you aren't going to be traveling yourself for the holidays, this can translate into extra cash in your pocket.
How much do house-sitters and pet-sitters make? That depends on a number of factors. If you're house-sitting, do you need to stay in the home overnight, or will you just be stopping in once or twice a day to make sure that everything is okay? If you're pet-sitting, how many animals will you be tending to? Do they require any special care?
According to HomeGuide.com, the average pet-sitter charges between $20-$30 for a 30-minute daytime visit and $45-$75 for a comparable visit at night. That can translate into $250-$375 for a five-day week. (Rates are similar for house-sitters, according to Housesitter.com.)
Embrace your inner party animal.
If you love throwing a good soiree and don't mind coordinating a lot of different moving pieces, the holiday season offers a lot of opportunity for party planning, from Halloween to Thanksgiving to Hanukkah, Christmas, and New Year's Eve.
According to Thumbtack.com, party planners might charge for their services in a number of different ways. Some charge hourly (to the tune of $50-$150 per hour). Others charge as a percentage of the overall event budget (typically 15-20 percent). And others might charge a flat fee for the event (often between $500 and $750).
Just bear in mind that if you're responsible for ensuring someone else has an amazing bash, it might mean that you're missing out on throwing (or attending) a party of your own. So long as you understand what you are trading in order to pursue this side gig, it could be a good fit for you.
Bring the holiday magic by offering decorating services.
While many homeowners love the tradition of hanging Christmas lights and otherwise decorating their home for the holidays, others prefer to avoid the hassle altogether by hiring a professional to do it for them.
If you've got a knack for creating compelling holiday displays, you can turn that passion into some cool cash this winter: According to Angie's List, most professional holiday decorating jobs cost an average of $800 to $1,500 (although that does typically factor in the cost of materials and supplies). HomeAdvisor reports that the typical Christmas light installation alone can range between $200 and $600, depending on the size of the job.
Before you take the plunge…
The thought of making some extra money can be extremely alluring, particularly around the holidays when we often find our wallets a little emptier than usual. But before you start looking for a seasonal side gig, it's important to keep certain things in mind. Be sure to ask yourself these questions before you get in too deep.
1. How much time do you really have to devote to a side gig?
Working two eight-hour shifts a week probably doesn't sound too bad. It's just 16 hours, after all. But when you consider that a week consists of approximately 112 waking hours, those 16 hours can suddenly feel a whole lot more significant—especially if you're juggling full-time work and family or personal obligations as well.
Before committing to a side hustle, it's important that you understand how much time you're really willing and able to give up. Extra money is nice and all, but burnout is no fun—and can lead to some pretty serious negative repercussions.
2. Are you willing to work on the holidays?
Many seasonal jobs, like certain delivery and retail positions, come with very strict policies about scheduling time off. It is not uncommon that you might be required to work on a holiday (such as Thanksgiving night, Christmas Eve, etc.). And while some companies might allow you to request certain days off, many others do not.
If you are unable to make that sacrifice, that's fine—just know that it may impact the types of seasonal jobs that you can qualify for.
3. Do you have a plan for your extra money?
Why are you thinking about taking on some seasonal work? Are you trying to save up for a big purchase? Do you want to build an emergency fund so that you're better prepared for the unexpected? Are you trying to pay down debt? Are you finally hoping to get started investing? Or do you just want some extra cash in your wallet so you can treat your family to special gifts this year?
Understanding why you're looking to make extra money can help you keep yourself disciplined and working towards that goal long after your first extra paycheck. And when you're talking about giving up potential holiday parties and time with your family, you're going to need all of the motivation that you can get.
It's also worth noting that you will most likely need to pay income taxes on any money you make from your side gig, so be sure to factor this consideration into any goal or dollar amount that you are working towards.
Taking on a seasonal side gig can be a great way of accelerating your financial goals. The secret to success lies in choosing the hustle that makes the most sense for you.
Investing involves risk including loss of principal. This article contains the current opinions of the author, but not necessarily those of Acorns. Such opinions are subject to change without notice. This article has been distributed for educational purposes only and should not be considered as investment advice or a recommendation of any particular security, strategy or investment product. Information contained herein has been obtained from sources believed to be reliable, but not guaranteed.